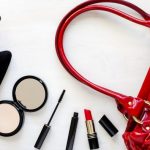 If you're new to using make-up, and the whole beauty world is feeling a little overwhelming start with these beauty basics:
Determine your skin type. Skin is classed into four different categories; oily, combination, normal or dry. Oily skins tend to have large pores on the nose and forehead, are shiny, and if a tissue is lightly pressed onto the skin, an oily residue can be seen on the tissue. Combination skin has an oily T-zone (forehead, nose and chin) with dry to normal cheeks. Normal skin has no oily areas or dry areas, while dry skin is dry all over, tends to have flaky patches and may be sensitive to certain products.
Cleanse, tone and moisturise. Buy yourself a good quality cleanser, toner and moisturiser (day cream and night cream) that suits your skin type, whether it be oily, combination, normal or dry.
Invest in a good quality make-up brush set. It doesn't need to be a big brush set, just one with all the basic essentials, like the Real Techniques Core Collection.
Groom your eyebrows. Your eyebrows frame your face and do need to be groomed to look their best. Read How to groom your brows for a step-by-step guide on how to do this at home. Once they've been carefully groomed, if they're looking a little thin, they can be filled in with these easy steps.
Find the perfect shade of foundation. When it comes to foundation, less is more. It's called base for a reason, it creates the base for the rest of your make-up to sit on, but this does not mean it has to be thick. If you're wanting to disguise flaws or blemishes, use a concealer, or find a foundation with medium to full coverage. Yes, foundations do come in different colours and types, and will offer a range of coverage (from sheer, to light, medium and full), depending on what coverage you're looking for. If you're not sure, opt for a BB Cream or CC Cream first, and then possibly try a Shade Adjusting Foundation, as this will ease you into the art of matching your foundation to your natural skin tone and skin type.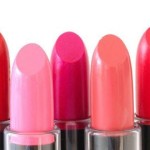 Perfect your pout.  The type and consistency of the lipstick you choose will all depend on your personal preference.  Definitely do invest in a nude lipliner, as this will match your natural skin colour on your lips and can be worn with any colour lipstick. It will stop your lipstick from feathering and 'bleeding' into fine lines around your mouth, and will help to hold your lipstick in place.
Nourish your nails. Cuticle oil helps to keep your nails and the skin around your nails soft and supple. It also helps to prolong your nail polish by keeping it flexible and preventing it from turning brittle and chipping. If your nail polish has chipped and you don't have time to go for a manicure, simply apply a coat of glitter polish over the chipped polish to disguise the offending chips.
More articles that may be of interest to you, especially if you're new to make-up, beauty and skincare routines are:
Make-up Brush Guide
How to clean make-up brushes
Cleansers, toners and moisturisers
How to groom your eyebrows
Filling in your eyebrows
Make-up Shopping Tips
Make-up FAQ's
Foundation: Finding the perfect shade
Foundation: Gel, mousse, cream or liquid?
How to apply foundation
What is a CC Cream?
Colour corrector vs Concealer
How to apply concealer
Loose or pressed powder?
Beautiful Blush: Powder, cream or gel?
Eyeshadows: Gels, creams, powders and crayons
Applying eyeliner
Which mascara to use
Clumpy mascara: How to be clump free
Which lipstick consistency to use
Lipstick for your skin tone
How to wear red lipstick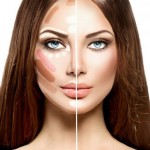 Contouring your face
Applying bronzer
How to use highlighter
Tightlining
Nail Polish Shades
Self-tanning tips