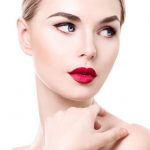 Do you dare to wear red lipstick?
The timeless, classic look of red lips and nude eyes never seems to go out of style, yet there are many women out there who have never experienced the confidence boost that comes from wearing red lipstick.
Yes, everyone can wear red lipstick and there is a red out there for you! The key to this look is finding the right shade of red that suits your skin tone.
There are many shades and tones of red, with varying undertones and levels of orange or pink, giving you a wide variety to choose from. These are mainly broken down into three groups, being Orangey-Reds, True Reds and Deep Reds. Bearing all this in mind, also remember that red lips look different on everybody, so what may look good on your Mom, sister or friend, may not look good on you. The trick to a truly beautiful red lip, is finding a lipstick colour that suits you!
Orangey-reds (these have more of an orange undertone), fire engine reds and coral lipsticks suit those with a lighter skin tone or an olive / medium tone skin.
True reds (flame red or bright reds) suit medium skin tones best.
Deep reds (blue-reds, purple-reds, plum or burgundy) compliment darker skins.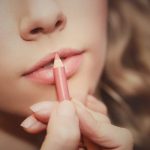 Because red lipstick has a tendency to 'bleed' into the fine lines around the mouth, always use a matching lip liner or a nude lip liner to help prevent this from happening. (see previous blog post "Lip Liner" for more information).
When going for a bold red lip, remember to keep your eye make-up simple. Try the classic "nude" eyeshadow with a slight flick of liquid or gel eyeliner.
Are you not sure of what consistency lipstick to buy? Well, this will all depends on what you're wanting your lipstick to do for you. See "Lipstick: Which consistency to use" for more information.