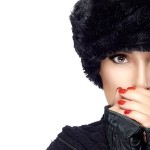 Answers to a few frequently asked questions about the nail services that I offer:
---
What is PolyGel?
PolyGel is a hybrid between acrylic and hard gel. It has the strength of acrylic with the flexibility of hard gel, along with the added bonus of it being really lightweight. Artistic Putty (PolyGel) is 23% lighter than acrylic, and 16% lighter than hard gel, with no sacrifice to durability, so it feels a lot less bulky than traditional acrylic enhancements. PolyGel can be applied as an overlay, or sculpted over tips or forms, and is backfilled to maintain it, just like acrylic or hard gel. For a comparison between hard gel, PolyGel and acrylic, read this article.
What kind of nails do you do?
I do gel polish manicures and pedicures using Artistic Colour Gloss. Extensions and single nail repairs are done using Artistic Rock Hard LED Gel or Artistic Putty (PolyGel).
Unfortunately, I don't offer any kind of nail dipping service (similar to SNS or any other brand) where colour is applied onto the nail in powder form.
Do you do Shellac?
Shellac is a brand of hybrid gel polish used for doing manicures and pedicures and is not a type of manicure service. I use Artistic Colour Gloss gel polish, which lasts longer than hybrid gel polishes.
Do you use an electric file or drill?
No, I don't. I was taught to buff and file all nails and nail enhancements using a standard hand-held file or buffer. This may take a little longer than using an e-file, but I find it gives me more control over how much I am filing or buffing off, thereby reducing the risk of damaging your natural nail. If you have really thin, paper-like nails, it could be because your nail technician is buffing or filing away too much of your natural nail during prep or removal of your enhancements.
Do you cut nails or cuticles?
No, I don't cut nails or cuticles. Nails are filed down to the desired length using a nail file (this includes toenails), as this reduces any risk of live skin being accidentally nicked or cut with clippers or other form of cutting tool. Legally, nail technicians are not allowed to cut or remove any living tissue, as this is classed as minor surgery. This includes cuticles and any skin around your nails. Having someone cut your cuticles, or any skin around your nails, increases your risk of being exposed to bacteria and possibly ending up with an infection.
Do you use plastic nail tips?
I prefer not to use tips as these create a weak spot in the nail enhancement. During my training I was taught how to use tips as well as how to sculpt the entire nail enhancement using forms (a form is a type of removable sticker), which creates a stronger nail enhancement and reduces the risk of splitting or breaking. If you prefer to have tips put under your enhancements, I can still do this for you.
Does having enhancements hurt?
No, nail enhancements should never hurt! If they do and you've had tips applied under them, it's probably because the tips have been incorrectly sized and are too large or too small for your natural nail shape. This will cause unnecessary pressure on your natural nail, as the glued on tip will be forcing the natural nail into a different shape.
Does removing acrylic nails hurt?
No, having your acrylic nails removed should never hurt. Acrylic should only ever be soaked off and never ripped off or popped off. If the nail technician you have been going to is ripping off or popping off your acrylics, it's possible that she (or he) has not been properly trained.
How is Hard Gel or PolyGel removed?
Artistic Rock Hard LED Gel and Artistic Putty (PolyGel) are both non-soak-off products, meaning that they have to be very carefully filed down, leaving a thin protective layer over the natural nail, which will eventually grow out.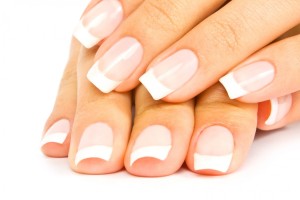 Will having enhancements damage my natural nails?
No. The only time enhancements (gel polish, hard gel, PolyGel, or acrylic) will damage the natural nail is if the nail is incorrectly prepped, or the product is incorrectly removed. Gel polish and Acrylic has to be soaked off and not popped off or peeled off. When the product is removed properly, the acrylic or gel polish becomes soft and the bond holding it onto the nail loosens, allowing it to separate without damaging your natural nails. If your nail technician is ripping or popping off your acrylics, they will be taking off a few layers of your natural nail with the acrylic, which will lead to nail damage. If your nails are soft and damaged from mistreatment elsewhere, I can help repair the damage with IBX Treatment. Read more about IBX Treatment in this article.
Do you use products containing MMA?
No, I don't. MMA (methyl methacrylate) use is restricted in New Zealand and is illegal in most states in the United States. Artistic Nail Design products contain EMA (ethyl methacrylate), which is much safer than MMA.
Read this article How cheaper salons keep their prices down for more information on MMA and EMA.
How do I tell if a nail technician is qualified?
Ask where they trained and request to see their certificates. A qualified nail technician won't have a problem showing their certificates to you, and most proudly display them on the walls in their salon.
Do you travel?
Unfortunately, I do not provide a mobile service for nails, all nail services are done in my salon based in Mangawhai Village (near the domain). However, I do provide a mobile service for make-up only (see Make-up FAQ).
Can I pay by EFTPOS or Credit Card?
I do have an EFTPOS facility available, so yes, you may pay with a debit card or credit card.