---
Clients:
Serena Kelsey from Kelsey Contemporary Tailors : Article in NZ Herald, Viva Magazine
It's Show Time Productions | Dedicated2Dance : "Raise The Roof" Supper Theatre Musical – five night production
Durban Girls' College : Drama Production
Sunday Times Eastern Bridal Fair : three day Fashion Show
Rain Farm Game & Lodge (Wedding Venue) : Bridal Fashion Shows – two consecutive years
---
Testimonials:
I love going to Rambling Rose, Debbie is super awesome.
Kathy
---
I love getting my fingernails and toenails done by Debbie. She is very professional, has great ideas and is lovely. I'm always getting comments on how great my nails look. Highly recommend her.
Lisa
---
I absolutely love getting my nails done at Rambling Rose! Debbie is not afraid to try out any of your ideas and make magic happen. Every time I have my nails done I get so many great comments on how beautiful they are. It's lovely to sit and be pampered and have a great conversation with someone who is genuinely interested in what you have to say, this is something that is lacking in other nail salons that I have been to. If you want beautiful nails and an amazing experience at the same time, please contact Rambling Rose salon.
Jacqui
---
Lovely experience with Debbie, beautiful little salon and nails.
Jessica
---
Debbie was amazing, she took the time to explain what she was doing and my nails were beautiful. I have continued to go back to Debbie for my nails and can highly recommend her.
Carol
---
Debbie is the very definition of a perfectionist, if you book with her you are in amazing hands!
Penny Lawler
Managing Director,
Monaco Nail Academy
---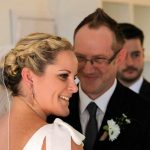 Thank you so much for your beautiful work for our special day on Saturday! It looked amazing! That day was unbelievable and we could not have asked for a more beautiful day with our friends and family. Thank you again and all the best.
Fiona 
---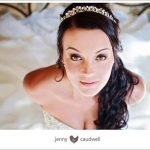 I would once again like to thank you so much for your efforts and friendly, professional service on our special day. I sometimes find myself wishing I could look so pretty all the time, you are magical!
Shirley 
---
I couldn't recommend Debbie Page-Wood highly enough. I had the pleasure of working with Debbie in December 2012 where she was one of two make-up artists for our first professional musical in Westville, Durban. Debbie was responsible for applying make-up for 4-5 cast members for 2 rehearsals and 6 nights of shows over 2 weekends.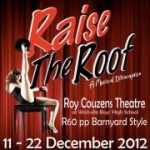 Debbie worked as a team with the other artist, however her experience and precise skills shone through. Debbie was punctual and reliable and did whatever it took to get us made up within our strict time frames. She fulfilled our make-up requirements and exceeded our expectations. We could not have asked for a more reliable make-up artist for our first show and really appreciated everything Debbie did for us and can't recommend her highly enough.
Lyndsey Cousins
Founder,
Dedicated2Dance
---
As the manager of Rain Farm Game and Lodge, I have worked with Debbie for our past two Bridal Fairs (2011 and 2012) where she did the bridal make-up for the models in the fashion show and it is with great pleasure that I recommend her services to you.
Debbie has always been very reliable and punctual, her work is of a high standard and she is a pleasure to work with. With her positive attitude and commitment to excellence you will not be disappointed in her efforts to deliver services of an excellent standard.
Cara Nidd
General Manager,
Rain Farm Game and Lodge
---
My weddin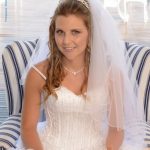 g went very well and I was very happy with my make-up.
Vanessa 
---