COVID ALERT LEVELS:  During the RED and ORANGE levels, all make-up services are suspended. 
Make-up services will commence again once we're in the GREEN level.
BRIDAL MAKE-UP
Make-up Trial | $75.00 | 1 hour
The make-up trial is for the Bride to experiment and see what her make-up will look like on her wedding day, and to see if she is happy with the look that she has chosen. This excludes the application of false lashes and a touch-up lipstick kit.
Bridal Make-up | $100.00 | 1 hour
Make-up is done as per the prior make-up trail. It includes false lashes and a sample pot of lipstick with an applicator, for touch-ups later on in the day.
Bridesmaids (per person) | $90.00 | 45 minutes each
Excludes false lashes. If these are required, kindly advise when requesting your quote.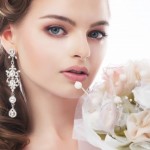 Balance of Bridal Party (per person) | $90.00 | 45 minutes each
Excludes false lashes. If these are required, kindly advise when requesting your quote.
Flower girls (under age 13, per girl) | $20.00 | 15 minutes
Application of light make-up only. A light dusting of translucent powder, some lipgloss and a little mascara, if required.
---
SCHOOL BALL or SPECIAL OCCASION | $90.00 |   1 hour to 1.5 hours
Natural or Evening wear make-up is applied and it includes a touch-up sample pot of your chosen lipstick, with an applicator. If you wish to wear false lashes on the day, this will be an additional cost (see Extras section below).  
The time it takes for me to do your make-up application will all depend on what style of make-up you're is wanting.  If it's just a simple evening look, then an hour is sufficient. If you're wanting a very dramatic or glamorous look with multiple colours or shades, lots of blending, exotic eyeliner styles and false lashes, then it's going to take longer (closer to 1.5 hours).  You're welcome to email me a photo of what you may have in mind before your appointment, as that would definitely help me get an idea of what look you're after. 
Fancy dress or costume make-up may take closer to two hours, depending on the design and style of make-up required.  If you're wanting fancy dress or costume make-up, please state this in your enquiry, as a picture of what you want will need to be emailed to me.
---
EXTRAS
False Lashes: Half set or Cluster Lashes  |  $10.00
False Lashes: Full set of strip lashes  |  $20.00
Touch-up: A sample pot with a small amount of your chosen lipstick and an applicator  |  $10
---
CONSULTATIONS
Express Consultation (per person) | $50.00 | 1 hour
Designed specifically for those of you who want to learn a certain technique or to perfect something that you may already know how to do, but can't quite get right.  This is not a full consultation, so we will only concentrate on the specific technique.  For example, if you want to learn how to get your winged liquid or gel eyeliner perfect, all we would work on is the winged eyeliner technique, with just the eyeliner, no other make-up application.  This consultation could be used for anything, from  learning how to apply eyeshadow to get a "Smokey Eye" look; how to correctly apply blusher or lipstick; how to apply false lashes, etc. The choice is yours!
Full Consultation (per person)  |  $130.00 | 2 hours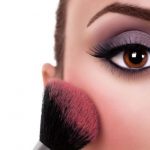 Designed for those of you who would like to learn how to apply a full face of make-up correctly. These consultations are also great for Teens, a "Mother & Daughter" day, or something to share with a friend. The full consultation includes a simple skin assessment, an overview of your current cosmetics to assess whether they are correct for your skin type and advice on what products would be best suited to your skin type.  Step-by-step application of your choice of make-up (daywear, smokey eye, or a look you've seen in a magazine). If its something you've seen in a magazine or online, please bring the picture with you. I'll also answer any questions that you may have.  If you think you may have lots of questions, or may struggle with the application, please ask to book an extra half an hour at no extra cost.
All consultations are usually One-on-One or a couple. Unfortunately, due to limited space in my salon, I cannot consult more than two people at a time. This also ensures that you each get the individual attention that you need, and that you learn as much as possible.  
Please note that consultations need to be booked between 9am and 3pm, as we do need to use natural daylight in a well-lit room for the make-up application.
---
TRAVEL RATES
I offer a mobile service for make-up only, at my discretion. All nail services need to be done in salon, based in Moir Street, Mangawhai. All appointments require a booking, so please feel free to contact me.
Travel within Mangawhai (post code 0505) | Free
Travel rate outside of Mangawhai (0505), per km | $0.82
---
GIFT VOUCHERS
Gift vouchers are available on request for any of the services mentioned above, or for a specified amount. These can either be printed for you to collect, or can be emailed to you in a PDF format for you to print yourself, or to email to the recipient. If you would like the voucher to be posted, additional postage fees will apply.
---
CANCELLATION POLICY & OTHER INFORMATION
Bookings are taken on a first come, first served basis. I cannot hold your booking open without confirmation via e-mail and payment of a non-refundable, non-transferable deposit. The deposit is 50% of the total quoted amount, and is to be paid upon acceptance of the quote to secure the date. The balance of the payment must be made in full on or before the date of the wedding or event. Payments can be made in cash, via bank deposit or EFTPOS at your appointment.
If you are sick, even if it's only a cough or a cold, please contact me to cancel your appointment (your deposit will be refunded due to illness). As much as I love seeing my clients, there is only one of me, which means I can't risk getting sick or possibly risk passing germs onto other clients. If I do fall ill, all appointments will need to be cancelled or rescheduled until I am well enough to resume working.
Please note that due to the use of various chemicals, and many breakable items being within reach, my salon is a child-free zone. Kindly make arrangements for your children to be looked after elsewhere, prior to coming in to your appointment. This means that I am able to give you my undivided attention, and it gives you a bit of well-deserved time to relax, unwind and be pampered. I reserve the right to cancel your appointment and turn you away, if you arrive for your appointment with your children.
Unfortunately, I don't do hair, but I am willing to work with a hairstylist of your choice. As timing is the key to a relaxed wedding day or special event, having a separate hairstylist and make-up artist means that we can work in a "tag team", ensuring a smooth flow between hair and make-up. This will also minimise the number of hours required for hair and make-up to be done. Please ensure, if possible, that your hair is done before your make-up application, to prevent make-up being smudged or accidentally wiped off around the hairline.
For more info, please visit the Make-up FAQ page.
---