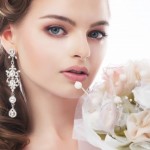 Answers to a few frequently asked questions can be found below:
---
What do I need to do before having my make-up done?
Before your trial, consultation or make-up, please cleanse your face and apply moisturiser, but NO make-up (not even concealer, BB cream or mascara). If you are having your hair done, please schedule your hair appointment before your make-up appointment, as this will prevent your make-up being smudged or washed off around your hairline.
How long will the make-up take?
On the day, I like to set aside an hour for the Bride and 45 minutes for all other members of the bridal party. This allows a little time for any unexpected interruptions, delays, etc.
Do you do hair?
Unfortunately I don't, but I am willing to work with a hairstylist of your choice. As timing is the key to a relaxed wedding day or event, having a separate hairstylist and make-up artist means that we can work in a "tag team", ensuring a smooth flow between hair and make-up. This can also minimise the number of hours required for hair and make-up to be done. Please note that your hair needs to be done before your make-up application, to ensure that your make-up is not smudged or accidentally washed off around your hairline during your hair appointment.
Do I need to have a trial done?
This is entirely up to you, but having a trial allows you to see if the look you have in mind is what you really want. It also allows me to advise and help you choose the perfect look for your day. I like to set aside one and a half hours for a trial, as this will give us time to discuss what you would like and to look and any pictures or photos that you may have.
Obviously, there are occasions where a trial is not possible. I have had brides traveling from overseas, or from another part of the country, and only arriving the day before the wedding. If you do choose to have a trial done, try and time it with a dress fitting (later the same day), so that you can see the overall look. Also, please bring any pictures or photos of make-up looks that you've seen and love, as this will give me a good indication of what you want or what you have in mind.
What products do you use?
I am not "brand loyal" and don't use one brand exclusively. The products in my kit vary from professional brands like Kryolan, YABY, Inglot and Mehron to commercial consumer brands like NYX, Maybelline, Rimmel and Revlon, etc. When I find a product that works well and produces the effect that I'm looking for, I'll continue to use it.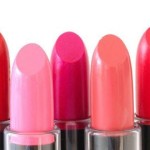 Can I bring my own make-up for you to use?
You are welcome to bring your own lip liners, lipsticks, lip glosses and mascara, but I cannot use other personal make-up products or tools due to hygiene and creativity standards. Bringing your own lipstick with you to your trial is a great way for me to use a colour that you love, and it will also make it easier for you to touch up frequently on the day as you'll have the tube with you. Some people are allergic to certain brands of mascara or have sensitive eyes, if this is the case, please feel free to bring your own mascara with you. However, please ensure that the tube is relatively new and has not been open for more than three months, as mascara does breed bacteria and does need to be replaced every three months.
Do you travel?
Yes, I do provide a mobile make-up service, and travel to various areas at my discretion. Travel within Mangawhai (post code 0505) is free of charge, otherwise I do charge the current IRD rate per km (see price list). This mobile service applies to make-up only, all nail services need to be done in my salon. Please use my contact form if you require a quote.
Do you require a deposit?
Yes, I require a 50% non-refundable deposit to secure your date. Once you've made an enquiry, I will e-mail you a quotation. Once you've read through this and have supplied me with any further information required, you will need to respond to the quote to confirm that you wish to book my services on the day. Once this is done, an invoice will be sent for the deposit amount, and once paid, this will confirm your booking and will secure your date.
The balance of the funds will be due the week before the wedding and can be paid directly into my bank account via a bank transfer, or paid via EFTPOS or cash on the day of the wedding. I only book one wedding per day, as this enables me to give you and your bridal party the full attention that you deserve, without me having to rush your make-up in order to make my next appointment.
Can you cover a tattoo or scar?
Yes, I can. There are photos of tattoo cover ups in the "Before and After" album on my Facebook page.
Do you do make-up lessons?
Yes, I do individual consultations. These are perfect if you're wanting a one-on-one lesson for yourself, or if you'd like to bring a friend and learn something together, or they're even perfect for a "Mother & Daughter" day. See the make-up price list for more info.