Manicure and make-up services for women only.
Due to COVID cases increasing rapidly, all make-up services have been suspended until further notice.
Rambling Rose is a manicure and make-up salon for women only, based in Moir Street, Mangawhai.
Please use the quick links above for manicure and make-up price lists, the contact page, and the online stores (gift vouchers can be found in the online store). If you're looking for blog posts, articles, answers to FAQs, or any other information, please use the menu bar above (or the three horizontal stripes if you're on a mobile device).

To see photos of work done, please have a look at the Facebook or Instagram pages.
Lastly, if you'd like to receive FREE nail and make-up advice every month via email (you can unsubscribe at any time), kindly fill out this sign up form.
Thank you.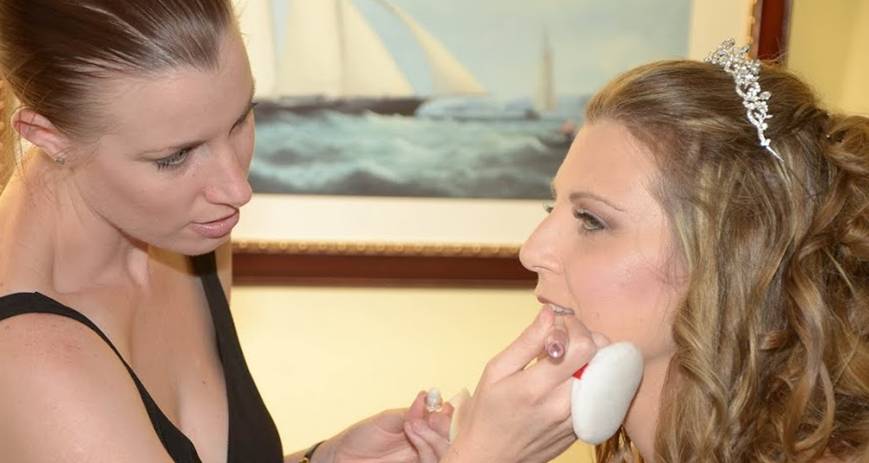 About
Debbie studied nail technology at Monaco Nail Academy (qualified in 2015), and uses the Artistic Nail Design range which includes Colour Gloss gel polish, Artistic Putty (also known as PolyGel), and Gel-On Xtensions.
Debbie also holds CIBTAC and ITEC qualifications in make-up artistry, and obtained these in 2010 and 2012 respectively.
Disclaimer
I do not receive monetary compensation for any of the product reviews posted on my blog. All reviews are based on my own personal opinion after purchasing and using the products myself.
If I am approached by a company to review a product for them at any time (or am paid to do so), this will be mentioned in the relevant post. Being given free products, or being paid to promote a product will not change my personal honest opinion of the product.
Please bear in mind that every body is unique, and although I may not have an allergic reaction to the make-up or skincare products that I have reviewed, your skin may react differently. Wherever possible, please patch test new make-up and skincare products on yourself before purchasing them.
Thank you,
Debbie
Rambling Rose Nails & Make-up