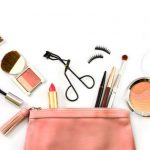 We all get stuck in a make-up rut every now and then. This means always using your trusty old favourites, and simply forgetting about everything else in your make-up bag. The trick to getting out of your rut is as simple as putting these favourites aside and picking up something you'd forgotten about.
Think of the items you use every day, without even thinking about it. These could be your trusty brown or black eyeliners, your usual go-to eyeshadow palette, or your favourite lipstick. Try using an eyeshadow shade, or palette, that you haven't used for a while but used to love but have simply forgotten about. Maybe use a bronze, green, purple, or blue eyeliner pencil to compliment your natural eye colour. If you're a fan of winging your eyeliner, try a jeweled toned liquid liner in cobalt, emerald, amethyst, or sapphire for a striking change.
If you're not keen on experimenting with your eye make-up, you could try changing your lipstick. Forget your favourite nude shade for a day or two, and try using a bright, bold pink or red lipstick. If you're too shy to go bright, maybe opt for a soft pastel shade instead, or try coral. If bright is your usual go-to on your lips, try using a nude shade and add a bit of colour in your eyeliner instead. If you usually use a creamy lipstick, try a matte one, or even a lip stain instead.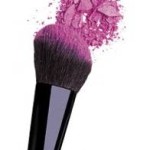 I'll admit that I only ever wear pink blush and don't switch this item up often, but if you usually wear a pink blush, you could try experimenting with apricot or peach for a warmer glow. If you're feeling daring, you could try a bolder plum colour and see what that does for you (you don't have to buy a separate blush in this shade, try using a plum coloured eyeshadow, if you have one). Just be very light-handed when applying a dark coloured blush. You can always add more, if needed, but it's a little more tricky to try and lighten a dark blush if too much is applied by accident!
Finally, try using a different mascara formula. Classic, lenghtening, volumising, curling, or coloured mascaras will all give your make-up look a different twist. Click on this link to read more about different mascara formulas and what each may do for you.
If you need more ideas for what make-up would compliment your eye colour, or which consistency of lipstick to use, browse through these previous articles:
Make-up for blue eyes
Make-up for green eyes
Make-up for brown or black eyes
Lipstick consistencies
Lipstick for your skin tone
Lipstick & make-up dupes
Foundation: Finding your perfect shade