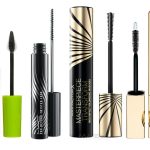 There are many different brands of mascara out there and they all have different types and formulas that offer different results, but which one is best for you? Well, this would all depend on the final effect that you're trying to achieve.
Volumising could be your new best friend if you have naturally fine eyelashes but want to make your eyes the focal point of your make-up, or you like to wear bold eye make-up and don't mind experimenting with new brands to find one that you really like.
Lengthening is perfect if you have naturally short eyelashes. It's also great if you're a perfectionist when it comes to applying your make-up and you hate clumpy mascara.
Curling is your saving grace if you have naturally straight lashes or prefer to keep your make-up and beauty routine simple and practical while still looking pretty and put-together.
If a natural, "barely-there" make-up look is what you're after and you have a more laid-back and casual beauty routine, then Classic is what you're after.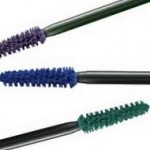 Coloured is a wonderful way to add a subtle pop of unexpected colour to your eyes. This can really enhance your natural eye colour, especially if a complementary colour is used (for example: blue or green mascara on brown eyes and violet mascara on blue eyes or green eyes). Coloured mascara is usually available in blue, green and violet or plum and there are a few brands out there that have them (Almay, Benefit, Blinc, Chanel, CoverGirl, Max Factor, NYX and YSL to name a few. Maybelline Great Lash had a limited edition range of coloured mascaras at one stage although I'm not sure if they're still available.)
Then there's the choice between water-resistant, waterproof and non-waterproof. Personally, I prefer the non-waterproof (traditional) mascara for everyday use. It's easier to wash off and doesn't irritate my eyes at all. If I had to choose between water-resistant or waterproof, I'd go for water-resistant.
Water-resistant means that it will withstand crying, sweating and other day-to-day activities without your mascara running or smudging (some brands can include swimming, but check the label), whereas waterproof formulas are completely resistant to submersion in water, like swimming. The bad side of a waterproof formula is that with long-term use, it can cause your eyelashes to become brittle and damaged, which can leave you with broken, short eyelashes.
I've used waterproof mascara before and find that it leaves my eyes feeling red and irritated while I have the mascara on and it's a pain to get off if I don't have eye make-up remover on hand. Water-resistant mascara is just as good; it doesn't run or smudge, is a lot more gentle on my eyes and it washes off easily with warm water and a foaming cleanser.
Ultimately, the formula and type of mascara that you choose to use depends entirely on your personal preference. Don't be scared to try something new. You might finally find a mascara that gives you the lashes you've always wanted!
For tips on how to apply your mascara so that its clump free, read Clumpy mascara? How to be clump free