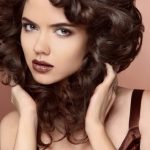 Love the lipstick but not the consistency?  You are not alone.  Unfortunately, if you're buying a lipstick, you have to test it first. There are some make-up and beauty products you simply have to try out before you buy them and these include:  foundation, lipstick and blush.  What you can get away with without testing: mascara, eye liner, most eye shadows and lip gloss.
The next question is which lipstick consistency is right for you?  Lipsticks come in a variety of consistencies and formulas:  tinted balm, matte, semi-matte, cream, gloss, lip stains, liquid lipstick and lip inks, and then you have the choice between sheer, frosted, metallic and opaque. Enough to make you spend hours deciding on which you'd prefer to use!  There's nothing worse than purchasing a lipstick in a shade that you love, only to have it lying in your make-up bag because you don't like the formula or consistency.
Gloss
Pros: Provides a clear or coloured shine to the lips, which also moisturises and protects the skin.  Gloss is easy to apply and can be layered over lipstick or worn on its own for natural daytime colour.
Cons: They can be sticky and often need frequent re-application.
Tinted Balm
Pros: Provides sheer colour and tint for an understated look.  Helps to keep lips in good condition and is available in pale, flattering colours.
Cons: Can appear too "washed out" for some skin tones.
Matte
Pros: Gives intense colour and a rich finish with no shine.  Provides solid, long-lasting colour. This bold colour is great for evening wear.
Cons: Can be drying to your lips and pale shades may look chalky and lifeless.
Semi-Matte
Pros: Delivers strong colour with a creamy-matte look.  Provides rich, long-lasting colour and are more velvety and comfortable to wear than matte colours.
Cons: Can be a little dehydrating on parched lips in winter.
Cream
Pros: Gives moist, opaque colour with a velvety-smooth feel.  Comfortable to wear and can be used with gloss.
Cons: Can travel into fine lines and wrinkles around mouth if lip liner is not used.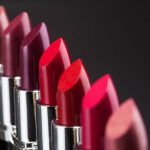 Stain
Pros: Long-lasting and easy to apply. Natural looking and does not rub off. Colour can be built up gradually.
Cons: Some formulas can be drying on the lips. Colours may be limited.
Liquid Liptick
Pros: Very pigmented and very long-lasting.  Doesn't transfer and is easier to apply than other bright lipsticks.
Cons: Can be very drying on the lips, tends to accentuate dry patches.  It won't stick to the inner edge of your lip.  Not very comfortable to wear.
Frost or Metallic
Pros: Light reflective particles give an iridescent shine and instant glamour for evening wear and special occasions.  Fun to experiment with and can make lips appear fuller.
Cons: Can appear too garish and bold for daytime wear, especially glittery formulas.
Sheer
Pros: A sheer, moist colour that looks like lipstick but contains less colour pigments.  Great for everyday wear when you want a hint of colour that is not too glossy.  It colours and softens lips without any stickiness.
Cons: Contains high levels of emollients which mean less staying power and more frequent re-application.
I hope that this may have helped a little.  Happy lipstick hunting, and don't forget to read How to make your lipstick last.