CC Cream, Colour Corrector Cream or Complexion Corrector Cream – whichever you choose to call it, this product showed up on the market shortly after all the hype of BB Creams. Many women wonder what BB or CC creams are, or what the difference between them is.
I've already done a post on BB cream (What is a BB Cream?), so it only felt right to do one on CC cream. CC creams are supposed to have all the same benefits of a BB cream, plus additional ingredients to reduce the appearance of colour-related skin issues like redness, rosacea, sallowness, dark circles and uneven skin tone.
Benefits and coverage of BB Creams and CC Creams can vary depending on the brand. This will mean that some CC creams are more opaque (lighter or thinner) than BB creams. You will need to read the list of benefits and what the cream offers before deciding if the product will give you what you're looking for. You may need to experiment with a few different brands before finding a BB or CC cream that suits your needs.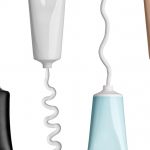 CC Creams are often used as a primer.  So if you're looking for a product to cover colour-related blemishes before you apply your foundation, then reach for the CC cream. If you're just looking for an all-in-one moisturiser, sunscreen and foundation, stick to using a BB cream.
Apparently this is not the end of "double alphabet" creams. It looks like a DD cream (Dynamic Do-All Cream or Daily Defense Cream) may be coming out in the near future and this one's supposed to have anti-ageing benefits!