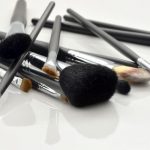 Did you know that certain make-up brushes need to be cleaned once a week or every second week, while you can get away with only cleaning others monthly? This, of course, applies to your own personal make-up kit and not to a make-up artist's kit (which gets cleaned after every use). How should you clean make-up brushes?
Brushes that come into contact with your face are prone to picking up oils, dirt and bacteria should be cleaned weekly, these include: foundation, concealer, powder and blush brushes. If you don't clean these brushes often, it can cause breakouts to spread and pores may become blocked, not to mention that there will be bacteria growing on your brush bristles. Brushes used on or around your eyes should be cleaned every second week and all other brushes can be cleaned monthly.
It takes about half an hour to clean make-up brushes, especially if you're doing a deep clean, and it will take your brushes at least 24 hours to dry completely. Have the following 4 items ready before you start to clean: a paper towel, make-up remover wipe or baby wipe; a bowl of warm water (not too hot); mild soap or baby shampoo and a towel.
Begin by removing any excess product from your brushes by wiping them on a paper towel, make-up wipe or baby wipe. Once this is done, carefully wet the bristles in the warm water, taking care not to immerse the metal casing called the ferrule. Brush bristles are glued to the base of the brush handle inside the ferrule and if the glue gets too wet, it will soften and the bristles will start to fall out!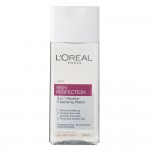 Place a few drops of mild soap (I prefer to use baby shampoo) in the palm of you hand and one at a time, swirl the brushes around gently to lather, alternatively, put a few drops of the soap or shampoo into the bowl of warm water and carefully swirl the brushes around in there. If you do put the soap in the bowl water, you will need a second bowl of clean water to rinse your brushes in, or carefully rinse the bristles under a running tap, just don't get the ferrule wet. Micellar water can be used to clean make-up brushes instead of soap, but they still need to be rinsed with clean water. Micellar water is great to use on brushes with oil-based product as it removes foundation, lipstick and concealer really easily.
Gently squeeze out any excess water using the towel. Reshape the bristles so that they're not flat and line the brushes up on a counter or over the sink, with the bristles hanging over the edge, to dry. Leaving your brushes to dry lying flat on a towel could cause the bristles to go mouldy and one side of the brush will be flattened (especially the fuller powder and blusher brushes). Once the brushes are completely dry, store them upright in a brush holder. Storing them upright too soon, while wet or damp, will cause the glue to soften and the bristles to fall out sooner.
If you don't use your brushes all that often or you'd like to give them a quick clean in between the monthly deep cleans, use some brush cleaner and a paper towel. Spritz the bristles with some brush cleaner (or isopropyl alcohol) and then wipe them off on the paper towel. Brush cleaners have a high alcohol content so the brushes will be dry in a few minutes, once the alcohol evaporates.
Replace your brushes when the bristles become splayed and out of shape, or if the bristles are falling out.
Other tools in your make-up kit should also be washed or sanitised regularly. Make-up sponges, cosmetic wedges and powder puffs should be washed frequently with mild soap or baby shampoo and water, squeezed out in a towel and left to air dry. Replace them when they fall apart.
Tweezers and sharpeners can be cleaned with Surgical Spirits on a cotton pad.
For more info on how to remove bacteria from lip and eye liners, see "Has you make-up gone bad?", and here's a link to the make-up brush guide, which tell you what each brush looks like and what it's used for.