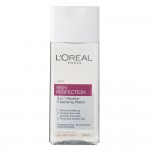 L'Oreal Skin Perfection 3-in-1 Micellar Water is a one step 3-in-1 cleansing water that gently cleanses while removing all traces of make-up from the face, eyes and lips. The micellar water also removes impurities while toning the skin for a soft, fresh-feeling finish. It is formulated without alcohol or fragrance and is hypoallergenic.
I bought a bottle of L'Oreal Skin Perfection 3-in-1 micellar water when the whole hype around micellar water erupted in early 2015. I was trying to get my hands on a bottle of Garnier Micellar Water but that stuff was a scarce as hen's teeth, so I had to settle for this one.
Initially, I wasn't really impressed. It did the job and removed my make-up as promised but it didn't leave my skin feeling really clean. I still felt like I needed to cleanse afterwards. I ended up not using this product as intended. Instead, I'd wash off my make-up in the shower and then use the micellar water afterwards to remove any stubborn eyeliner or mascara that had smudged around my eyes, before toning and moisturising.
I also found that my bottle had a tendency to leak. Each time I placed a cotton pad over the opening and upended the bottle, I'd have micellar water pouring out around the sides of the white cap (where it was supposed to be 'sealed'). It was really messy to use and definitely not travel friendly!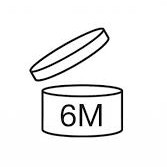 Micellar water does have a six month expiry date after opening (check your bottle) and by the six month mark, I'd only used just under half the bottle. There was no way I was going throw the rest of the bottle out, so I used it over a few months to clean my make-up brushes.
I wish I'd know about using micellar water to clean brushes sooner! Not only does micellar water make it really easy to clean make-up brushes, its much quicker and it doesn't leave any soapy residue in them that takes for ever to rinse out (fluffy powder brush and blusher brush, I'm looking at you!). Cleaning brushes this way is super easy. I use two empty coffee jars and place about 2cm of micellar water in one and about 2cm of clean, warm water in the other.
Taking once brush at a time, gently swish the brush around in the micellar water before squeezing out the excess against the side of the jar, then rinse the brush by swishing it around in the warm water for a while. Gently squeeze out the excess water before wiping it lightly on a clean, dry towel and leaving the brush to air dry on a flat surface (don't stand them upright while wet as the glue in the ferrule will soften and your brush bristles will start to fall out). Repeat with all brushes, changing the both sets of water as needed.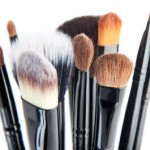 Will I be purchasing another bottle of micellar water? Yes, but not to use on my face. I'll probably find whatever is cheapest or on special, as I want to use it to clean my brushes. It's so much easier than soaping up and rinsing brushes at the sink and the make-up just seems to dissolve off the bristles, especially lipstick, foundation, concealer and cream eyeshadow! And it saves the skin on my hands from drying out when washing multiple brushes or brush sets.
L'Oreal Skin Perfection 3-in-1 Micellar Water is available from selected department stores, pharmacies and online.