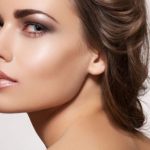 When you're using a highlighter, there's a very fine line between looking utterly radiant and looking very shiny and light reflective.
When purchasing a highlighter, you'll need to do your homework first and look for brands and products that have been tried and tested. If you're using a powder highlighter, ideally, what you need to find is a finely milled product, this means that it's a very fine powder without any large chunks of glitter, as you don't want to end up looking like a disco ball. The aim of a highlighter is to enhance your natural features by drawing attention to certain areas of your face, and not to look like a character from one of the Twilight movies.
Highlighters are not all one colour; some have warm undertones while others have cool undertones. You'll need to select a one that compliments your natural skin tone.  Don't worry, there's no right or wrong way of doing this, as either warm or cool can be used on any skin tone, each one will just give you a different effect. A warm-based highlighter on skin with a warm undertone will give you a radiant glow, while a cool-based highlighter on a warm skin tone will be more bold and striking, and vice versa for those with cool skin tones.
When applying your highlighter (be it cream or powder), you don't want to apply it to your entire face, rather focus on all the natural high points where light would naturally reflect, like your brow bone, the tops of your cheekbones, along the bridge of your nose, and your cupid's bow. Apply the highlighting product and blend it in really well. Use a buffing brush or sponge around the very edges to get a seamless blend, this should give you areas on your face where light is subtly being reflected.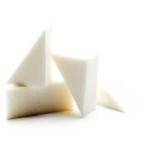 If you think you've applied too much highlighter by accident, there's no need to remove all your make-up. Simply use a cosmetic wedge with a little translucent powder on it and buff the highlighted area lightly to tone down the shine. The same can be done to tone down bronzer, contouring or blush if you feel like you've accidentally applied too much product.