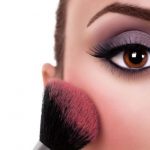 Should you be using a powder, cream or gel blush? A hint of blush adds a healthy glow to your skin, and the formulation that you use will all depend on your skin type.
Dry and mature skin types should rather use a cream or cream-to-powder blush, as these tend to be a little more moisturising and won't emphasise fine lines and wrinkles and much as compact powder blush will.
Oily and combination skin types will benefit from a powder blush, as this will help to absorb some of the excess oil and help prevent any unwanted shine.
Gel blushers tend to be quite difficult to layer, so building up colour can be a problem. They are too sheer to define cheekbones, but they do give a nice natural flush and subtle glow to the cheeks. Gel blushers are perfect for use in summer when you're wanting a "barely there" make-up look. Gels are mostly water-based so they won't cause breakouts, which means they're great for teens or those with problematic skin.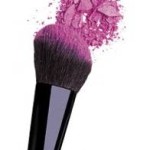 Lastly, a quick tip for those awful situations when you've accidentally applied too much blusher by mistake. Stay calm and don't panic, this can be fixed. Simply brush some loose powder over the area to help neutralise the colour. If you only have a powder compact, pat a little powder on top of the blush with a clean, dry cotton pad. If you still feel that your blush looks too harsh, try blending it lightly with a cosmetic wedge or a clean dry cotton pad, as this will help to remove some of the excess product. Blend the edges well with your powder brush, and hopefully you've managed to save your make-up look without having to start all over again.