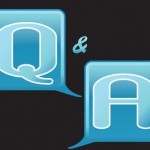 A few answers to some frequently asked make-up questions (FAQs).
Q. How do I know what colour foundation is right for me and should I be using a gel, mousse, cream or liquid?
A. Your foundation should match your natural skin colour and should not be darker or lighter. For more tips on how to select the right shade of foundation when shopping, read "Foundation : finding the perfect shade". The consistency of the foundation will all depend on your skin type and how what kind of coverage you're looking for, see "Foundation : Gel, Mousse, Cream or Liquid" for more information.
Q.  How can I reduce the dark circles under my eyes?
A.  Dark circles can be hereditary but can also be caused by lack of sleep, allergies or smoking.  If they are hereditary, you will need to use a colour corrector or concealer to disguise them. Try and get at least 8 hours sleep per day, speak to your doctor about allergy medication and quit or cut down on smoking.  Read "Colour Corrector vs Concealer" and "How to apply concealer" for more information on these products.
Q.  What causes the fine, red veins that are around my nose?
A.  These are broken capillaries.  Capillaries are tiny little veins that lie close to the surface of the skin and often show up when the skin is treated roughly, eg:  from blowing your nose often or trying to squeeze out stubborn blackheads.  Some people are more prone to getting them and they can be genetic or allergy related, so treat your skin very gently.  They can be removed with laser treatment or disguised with a colour corrector or concealer (see "Colour Corrector vs Concealer" and "How to apply concealer" for more info).
Q.  I have freckles.  How can I make them go away?
A.  Freckles are genetic and often appear darker or are more visible when exposed to UV rays.  To reduce the appearance of freckles, try minimizing your UV exposure by avoiding sunbeds or sun lamps, wear a hat when you're in the sun and use an SPF 30 or higher every day. You can also cover them with foundation, using a colour that is in between your natural skin colour and the colour of the freckles.  For more on how to select the right shade of foundation if you have freckles, read this article.
Q. What is the difference between loose and pressed (or compact powder) and which one should I be using?
A. Loose powder provides more coverage and is better to use to set your foundation. Pressed or compact powder provides less coverage and is better for touch-ups or emergencies. To read more, see "Loose or Pressed Powder?"
Q.  I get little white bumps on my face, sometimes around my eyes and along my jawline.  They look like pimples, but are really hard.  What are they and what causes them?
A.  It sounds like they are milia (also known as whiteheads). They are similar to blackheads, except the oil is covered by skin cells so it doesn't change colour like it would with a blackhead. They are often caused by using products that are too heavy or too rich for your skin, e.g. an eye cream that is too rich can cause milia around the eyes. If you regularly use smudge-proof or waterproof products and don't remove them properly, this could be the cause of some of the milia.  Make sure you cleanse thoroughly every evening and exfoliate at least once a week.  Milia are not easy to get rid of and sometimes need to be removed by a qualified therapist to prevent scarring or damage to your skin.
Q. I have fine, blonde hair all over my face, but don't want to shave or wax.   What can I do to stop it from appearing more prominent when applying my make-up?
A. When applying foundation and powder, always use downward strokes with your brush or sponge. This will ensure that you're brushing the hair in the direction that it naturally grows and are not causing it to stand up by trapping foundation and powder underneath the hairs.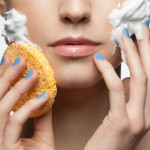 Q.  Why does my skin always feel tight after I've washed my face?
A.  This often happens if your cleanser is too strong for your skin type.  For more information on cleansers, toners and moisturizers suited to different skin types, please read "Cleansers, Toners and Moisturisers".
Q.  How often should I exfoliate my face?
A.  Most facial exfoliators can to be used twice a week, although it will vary depending on your skin type.  For more information, read "Cleansers, Toners and Moisturisers".
Q. What is the difference between a gel eyeliner and a liquid eyeliner?
A. Gel eyeliners are easier to use and take a little longer to dry, giving you time to fix any mistakes. Liquid liners can be more tricky for first time users and dry a lot faster. See "Gel vs Liquid Eyeliner" for more info.
Q. My eye shadow creases or disappears halfway through the day. How can I stop this from happening?
A. Naturally oily eyelids can be part of the problem, but cheap eye shadows often tend to crease and are not as pigmented, causing the colours to fade during the day.  Ensure that you purchase good quality, highly pigmented eyeshadows and try using an eye primer on your lids to help reduce any oiliness, prevent creasing and to make colours appear more vibrant. See "NYX Eye Shadow Base" for more info.
Q. I sometimes get clumps in my eyelashes after applying mascara. How can I fix this without removing or smudging my eyeshadow?
A. Use an eyelash comb or a clean, dry mascara wand. Read "Mascara: How to be clump free" for more information and steps on how to separate your lashes.
Q. What types of blusher are there are which one should I use?
A. Blusher comes in powder, cream and gel. Your skin type will determine which one is best. Read "Beautiful blusher : powder, cream or gel" for further details.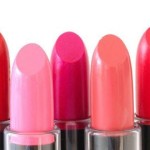 Q. Should I apply lip gloss over or under my lipstick?
A. Lip gloss should always be applied over lipstick. If it is applied under lipstick you will find it difficult to build up the colour and your lipstick will wear off quickly. Applying it over lipstick will allow you to build up the colour to an intensity that you desire, before adding a touch of gloss for added shine or moisture.
Q. How do I stop my lipstick from bleeding?
A. Lip liners define the mouth, prevent lipstick from "bleeding" into the cracks and fine lines and help your lipstick stay on for longer. Read more about this in the blog posts "Lip Liner" or "How to wear red lipstick"
Q. I have very dry lips and long-lasting lipsticks seem to make it worse. What type of lipstick should I be using?
A. Lipsticks come in different formulas being matte, semi-matte, cream, gloss, stain, tinted balm, frosted or metallic and sheer. Matte lipsticks tend to be more drying, while cream lipsticks are more moisturising. To help you choose the right one for you see "Which lipstick consistency to use?" which lists all the pros and cons for each type.
Q. My teenage daughter wants to start wearing make-up. What advice should I give her?
A. In her Teens and early Twenties her skin will be at its best, so she needs to make the best of her gorgeous skin and show it off by keeping her make-up minimal and natural looking. Gel products are best suited to young skins, as they are water-based and won't cause breakouts. Get her to read "Make-up tips for Teens".
Q. I don't own any make-up brushes. What brushes should I buy and how will I know which brushes do what?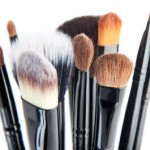 A. Buying make-up brushes can be a daunting task, especially if you're just starting out or you want to add to your existing collection but don't really know what brushes you may need, what they are used for or what they look like. A few essential brush 'must haves' include:  powder brush, blush brush, eye shadow brush, blending brush, angled brush, eyeliner brush, mascara wand and a lip brush. See "Make-up Brush Guide" for pictures, descriptions and a list of what each brush is used for and "How to clean make-up brushes" to see how to take care of them.
If you have a make-up related question that is not answered in the above FAQs, please feel free to use the contact form and I'll respond as soon as I can.