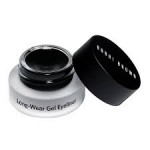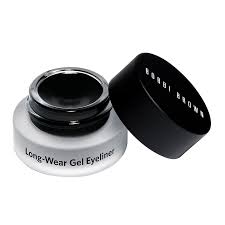 Continuing on on from last month's article on pencil eyeliner, I thought I'd continue with the eyeliner theme and do a comparison between gel and liquid eyeliner.
Gel eyeliner is a creamy product that comes packaged in a small pot, and once applied, looks just like liquid eyeliner. Liquid eyeliner is liquid, hence the name, and is either packaged in a tube (similar to a mascara tube) with a pointy applicator brush, or it will be in a pen-style applicator.
For beginners, I would recommend trying a gel eyeliner, purely because it is easier to apply, it blends in smoothly and takes a little longer to dry, giving you time to fix any little mistakes that you may have made with a cotton bud dipped in micellar water or make-up remover. Liquid eyeliner is slightly more unforgiving and can be a little more tricky to apply, as you will need a much steadier hand. It also dries much faster, leaving little to no room for error.
To apply liquid or gel eyeliner, you can either line the eye from the inner corner outward in one big sweep or use smaller, light, feathery strokes to create a clean, smooth line. You can also line the eye from the middle of the lash line outward and then finish the line from the inner corner of the eye to the middle.
Liquid eyeliner is usually applied using the applicator in the tube (if it's for personal use only) or a separate eyeliner brush, while gel liner is applied either with an angled brush or a thin eye liner brush, depending on the thickness of the line you wish to create.
If you do make a mistake while applying your eyeliner, simply dip a Q-tip or cotton bud into some eye make-up remover or micellar water and use this to erase your mistake without having to remove all of your eye make-up.
Bobbi Brown Long-Wear Gel Eyeliner is one of the most popular gel eyeliners around, but Maybelline do a more affordable version that works just as well. Both products are long-wearing and the colour glides on smoothly, allowing you get it just right before it dries. It then stays on without a smear or a crease for the rest of the day.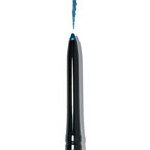 For those of you who don't have the confidence to try gel eyeliner in a pot, Bobbi Brown has released her popular Long-wear Gel Eyeliner in a wind-up pencil that doesn't require sharpening. Another gel eyeliner in pen-style is Benefit "They're Real!" Push-up Liner, although I'm really not a fan of this one.
Click on any of the names highlighted here to read my full review of the product.