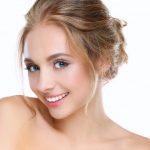 In your Teens and early Twenties your skin is at its best; it's glowing, full of collagen and elasticity, is wrinkle-free and mostly blemish free (no pigmentation marks, minimal to no scars, etc.), so make the best of your gorgeous skin and show it off.
Keep your make-up minimal and natural looking. This means less is more when it comes to using foundation! Allow your skin to shine through your make-up by using either a gel foundation, tinted moisturiser or BB Cream.
Don't worry if you have the odd pimple, bit of acne or other blemish still visible once you've applied your foundation, as these can easily be hidden with some carefully applied concealer. Using your ring finger, gently pat (never rub) some concealer over the blemish, or use a small brush to apply it. Remember to blend the edges of the concealer into your skin for a flawless look. If you have an oily skin, apply a light dusting of loose powder to help absorb some of the shine.
Remember to keep it simple. The more natural looking your make-up, the better you will look. Caked on, heavy make-up doesn't suit anyone! For daywear all you really need is concealer (foundation is optional), mascara and lip gloss.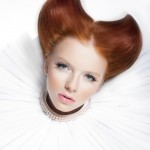 For evening wear, just add a little eyeliner and swap your lip gloss for lipstick. If you choose to wear eye shadow, remember to rather keep your lips nude (use gloss) or go for a neutral lipstick.
Not sure what type of mascara is right for you? Read more about this in "Which mascara to use?"