Do you shop smart when you're make-up shopping? How many times have you purchased a cosmetic or make-up product, only to find that it hasn't lived up to your expectations or you got home only to discover that you ended up paying too much for it and that there's a more affordable, similar or better quality equivalent?
When it comes to shopping for make-up and cosmetics it's always wise to shop smart and do your homework (research) before buying a product. There are many websites out there that have individual users product reviews posted on them. Make sure that you read both positive and negative reviews written about a product before making up your mind and don't be afraid to ask for samples or testers before buying the full size. Many cosmetic and make-up counters carry samples purely for this purpose, they just don't advertise it.
Often the take-home sample will contain enough product for you to use two or maybe even three times, giving you enough time to decide if you like it, how the product wears on your skin and if it's right for you. So, if there's something you're keen on purchasing, try before you buy! You may find that one brand works well and looks great on a friend, but doesn't work so well on you. This happens because we all have different and unique skin tones and skin types. If you try one brand or product and its not right for you, don't be scared to try a different one.
When shopping for new products, be careful not to fall for the hype around the latest fads or trends, as you'll only end up buying full-sized products that you may not like and might hardly ever use and expensive doesn't always mean better. There are some high-end brands out there that are expensive, but the quality of the product is not so great and you just end up paying for the brand name! There are also some really good quality, affordable brands out there (like E.L.F. (Eyes Lips Face), NYX, Jordana and Chi Chi, to name a few), so don't feel that you have to be brand loyal and stick to one or more of the high-end expensive brands. If you find a great drugstore alternative that fits your budget and gives you the result that you're after, then use it!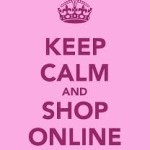 Compare prices online. Shop for cosmetics when stores are having beauty sales and don't be afraid to shop online. It often works out cheaper, even with the cost of shipping! If you know of a friend or family member also looking to purchase a few cosmetic or make-up items, shop online together, or make a plan to order your products together in one order. Often shipping is free if the order is over a certain amount.
Lastly, packaging matters. Try and avoid jars and screw top tubs as these expose the product to air, light and bacteria every time you open it. Not only is this unhygienic, but it causes the product to deteriorate much faster. The consistency will change and you'll need to replace it more often. Rather purchase products that are in airtight, opaque squeeze tubes or bottles with pump action dispensers.
If you're wanting to read product reviews or do some research before make-up shopping, have a look at some of these websites:
Beauty Review (product reviews, forums and competitions).
If you'd like to join Beauty Review (sign up as a member to be eligible for competitions, trials, etc.) please use the following referral link: http://www.beautyreview.co.nz/register/?ref=12947. Anyone can access this site to read product reviews, forum posts, etc. (you don't have to be a member to do this), but only New Zealand residents can enter the competitions and be eligible for trial teams.
Paula's Choice Beautypedia (information on products, ingredients, reviews, etc.)
Temptalia (product reviews, dupe lists with comparisons of high end brands to more affordable products, etc.)
Shopping from stores that sell mainly discounted items can be risky. You may want to check how old the make-up is before purchasing it. I made the mistake of purchasing an eyeshadow palette from a discount outlet store (for my own personal use) and forgot to check the batch code before buying. I had a feeling when I purchased it that it may have been a discontinued item, which didn't really bother me, but I didn't think I was buying something that was 4.5 years old that could have been incorrectly stores and was now past its expiry date! Unopened products are safe for 3 years before opening, only if they're stored in ideal conditions and are not exposed to excessive heat, cold, being dropped, or constantly moved from warehouse to warehouse, etc.
If do want to check how old a product is before you buy it, just to be safe, you will need the product batch code which is usually printed on the label of the product, or somewhere on the bottle or tube. It's a four to eight digit number that you'll be looking for and once you have this you can enter it into checkcosmetic.net or checkfresh.com. Both these websites focus mainly on the bigger "global" brands, so you won't find every brand listed, and definitely not smaller brands or local brands, but it's worth look and if they're listed on there it'll tell you how old your product is.
Lastly, did you know there are certain make-up items that you can save money on, and others that you can splurge and spend more on? Read more in this article.