We all want to look youthful for as long as possible, but did you know that a few simple make-up mistakes can age you and add unwanted years to your face?  Here are a few of the most common make-up ageing culprits:
Foundation: The biggest mistake when it comes to foundation is applying to much or using the wrong consistency. Using too much will cause it to settle into fine lines and wrinkles, making them more noticeable. Using the wrong consistency will do the same. Powder-based formulas may cake in the creases and accentuate dry spots, so rather use a cream or liquid foundation.  Read more about foundation consistencies here.
Too much shimmer: Shimmery, frosty, iridescent eye shadows really do accentuate fine lines and wrinkles on the eyelids and around the eyes. Rather stick to using matte shadows and keep the shimmers to brighten the inner corners of the eye, add a small dab directly under the arch of the eyebrow, or in the very centre of the eyelid.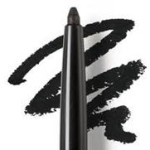 Heavy black eyeliner: As we age, our eyelashes begin to thin out and trying to fill this in with black eyeliner only draws attention to wrinkles around the eyes. Rather avoid thick, dark lines and liquid eyeliner and opt for softer dark brown, charcoal or grey pencil eyeliners. Pencils eyeliners are easier to apply and can also be smudged for a super soft look.  Another option is to use charcoal or brown eyeshadow on an angled brush for a soft looking eyeliner.
Blush: When it comes to blush, less is more. Yes, once upon a time it was a trend to wear lots of blusher, but a soft, natural glow is much more flattering than a bright "doll-faced" dot on the apple of the cheek or a "rash of rouge" spread thickly from ear to ear. Once again, powder formulas can settle into and accentuate creases and wrinkles. So, if you're not 100% sure on how to apply a powder blush correctly, rather choose a more forgiving cream or gel formula.
Bronzer: Using a bronzer all over your face can leave you with an 'orange' or 'muddy' looking complexion, especially if you've selected the wrong shade for your skin tone. This is yet another powder that can settle into fine lines and wrinkles if not applied properly. Bronzers are designed to give a sun-kissed glow and should be applied lightly (with a large fluffy brush) to the tops of your cheekbones, down the bridge of the nose, on the centre of the chin and on the temples, all the spots where you would naturally tan. It is not a replacement for blush or translucent powder and should not be used all over your face to set your foundation.
Dark lipstick: Lips tend to thin with age and anything too dark or too bright may accentuate this, as well as any laugh lines or wrinkles around the mouth. A flattering shade of lipstick is always a shade or two darker than your natural lip colour or choose colours that suit your skin tone. Don't forget to use a lip liner to prevent the lipstick from bleeding.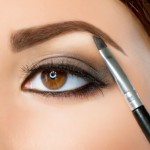 Having said all this, not enough colour can also drain you and leave you looking pale and sickly. Whatever make-up you choose to wear, remember that a subtle touch of blush and a slick of lipstick or tinted lip gloss will always leave you looking well put together without being too obvious or too over-the-top. And don't forget to fill in your brows, as this can take years off your face!