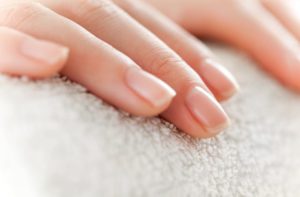 Cracked, splitting and peeling nails have many causes, from infections to the normal side effects of getting older.
The most common reason for split or cracked nails is unfortunately something we have no control over. Ageing. As we get older, our fingernails naturally become thinner and more prone to cracking and splitting. This is most common in women over the age of 60, but can affect men, too. You may also notice ridges that run vertically (from the top to the bottom of your nails), and your nails may peel. Strangely enough, toenails get thicker with age, possibly due to the trauma of being kicked so often!
If your hands are often in water, like washing dishes, cleaning frequently, or having a job in a hair salon, you may find that your fingernails split more often than not. Water softens and weakens fingernails and you may also find that the cracking is worse in winter. If possible, wear cotton-lined rubber gloves when your hands will be in water, and gently file down any snags or uneven edges before they split or crack.
One of the biggest culprits of nail damage is often something as simple as using your nails as tools to scrape, peel, or pry things off. Another one is picking and peeling off your polish (whether it's gel or traditional polish). If your manicure starts to chip, you need to remove the polish correctly, peeling it off is going to remove a few layers of your natural nail with the polish, leading to thinning, cracking and peeling.
Medical conditions such as fungal infections, psoriasis, anemia, thyroid disease or iron deficiency may also cause your nails to crack or split. If you think you may have one of these conditions, it's best that you visit your GP or medical practitioner for proper testing and diagnosis.
There are a few preventative steps that you can try: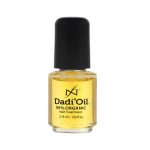 Avoid prolonged exposure to hot water, like in the bath, sauna or spa, or when washing dishes.
Wear protective gloves when performing activities that require you to submerge your hands in water for long periods of time.
Apply moisturiser to your hands and fingernails after washing them.
Apply a good quality cuticle oil to your nails and the skin around your nails every night. If you can, apply it in the mornings as well. Dadi Oil is a salon quality cuticle oil and can be bought here if you live in New Zealand.
Always file your nails, never cut them. Cutting with clippers or scissors causes tiny rips and tears that lead to cracks.
Refrain from picking or biting your nails and cuticles. Saliva wets your nails just like water does.
If you have your nails done professionally, consider having IBX Treatment to help strengthen your nails and prevent further cracks and splits. (Read more about IBX Treatment here).
Consider taking a biotin supplement or a hair, skin and nail supplement, as these can help to nourish and strengthen your nails.