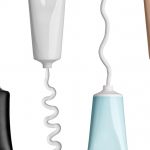 I'm pretty much over the hype around the 'alphabet cream' phase. I gave up after CC Cream but I thought I'd write one more blog post for those who may be interested in reading about DD Cream and EE Cream.
Daily Defense, Dynamic Do-it-all or DD Creams were originally created for use on hands and feet, everywhere except your face! But of course, after BB Creams and CC Creams, DD Creams for your face seemed to follow the trend.
While BB Creams had primer, anti-oxidant protection and SPF added to them, CC Creams took it one step further by adding colour-correcting ingredients to this list. DD Creams offer all of these benefits and more by promising to even out and correct skin tone while also having anti-ageing properties to smooth the skin and reduce fine lines, at the same time being ultra moisturising and protective.
Then comes EE Cream or Even Effect Cream.
Estee Lauder released their EE Cream at the beginning of October 2014. Its full name is the Enlighten Even Effect Skintone Corrector SPF 30 or EEESCSPF30 (shortening it to EE Cream is much easier to say). This cream tackles issues like discolouration, hyper-pigmentation and dark spots by addressing the cause of the problem.
It contains an ingredient called Baicalin, which stops the skin from being irritated by exposure to sun and pollution. If the skin can't react to these irritants, then it won't change colour by darkening or blemishing. The cream also contains luminescent particles and pigments to help even out skin tone and add a youthful, healthy glow.
So, do you still get excited with each new double letter cream that is released? Or is it time that the cosmetic marketing guys came up with something completely new?