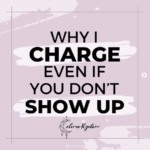 Are you wondering why I charge even if you don't show up for your appointment? Sometimes running late or not showing up for an appointment cannot be helped. Traffic, emergencies, calendar mix ups, forgetting to put your appointment into your diary or calendar, or accidentally double-booking yourself happens to the best of us. I get this. Sometimes life happens. And when it does, we step up, take responsibility for our mistakes, and try to fix them as best we can by cancelling or rescheduling appointments, or notifying someone that we're running late.
I use an online booking system that sends out an appointment confirmation notification when an appointment is booked, to try and eliminate calendar mix ups. 24 hours before the appointment, email and text reminders go out. I feel these are ample notification for clients to double check their calendars, and if necessary, use the online booking system to reschedule or cancel their appointments, or contact me and get me to move or cancel their appointments for them.
I experienced my first no show during the first six months of running my business. I was relying heavily on that income. After waiting 15 minutes, I tried phoning the client to see if she was on her way but stuck in traffic. My call just went to voicemail. After half an hour, I tried phoning again, this time to inform her that I was going to have to reschedule her appointment, as we were now running too late for me to carry out the services that she'd booked. If she arrived now and I did her nails, it would affect my next client, who would have to sit and wait, and then have a knock on effect on the rest of my appointments for the day. Still no answer, so I left a message.
The following day, I tried to phone to see if she'd like to reschedule. Again, my call went to voicemail. Four days later, she phoned me back to tell me that she can't afford to get her nails done. If she had cancelled her appointment the day before, I would have been able to give that appointment time to someone who really wanted it. Unforunately, at the time, I didn't have any no show policy or penalty fee in place. I just had to forfeit both my time and the wages that I would have earned during that two hour period. These no shows impact us more than you'd think (see images below).
If you don't show up for a doctor's or dentist's appointment, they charge you the full amount due. Why should it be any different for a nail salon, beauty therapist, make-up artist or hairdresser? Most salons these days have a no show policy, late arrival penalty, and some even have a 3 strike rule (three no shows, or three constantly late arrivals, and the client either has to pre-pay for future appointments, or they are asked to find another salon). I've opted to charge for the no shows and late arrivals. These fees/policies can be found on the T&Cs page.
I saw a post on Instagram the other day, by Celina Ryden (a well-known nail educator and influencer / entrepreneur) and she explains with three senarios how a no show impact us. I'll share her post below: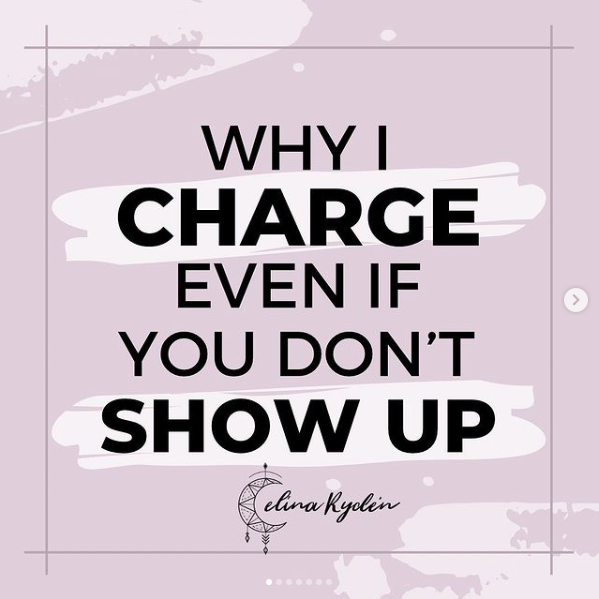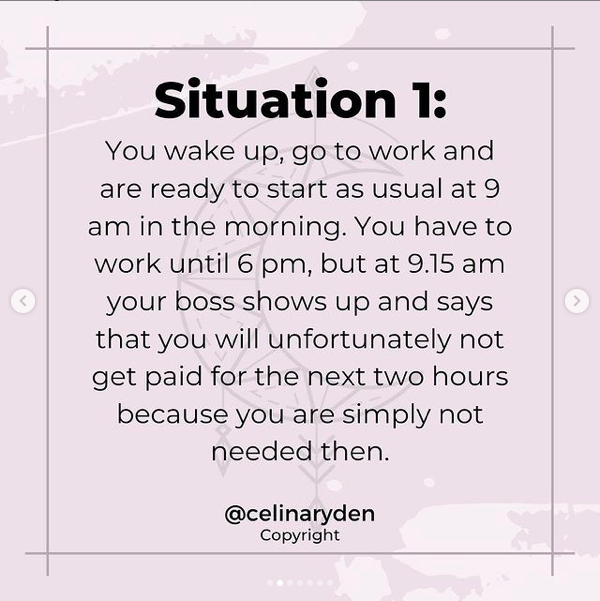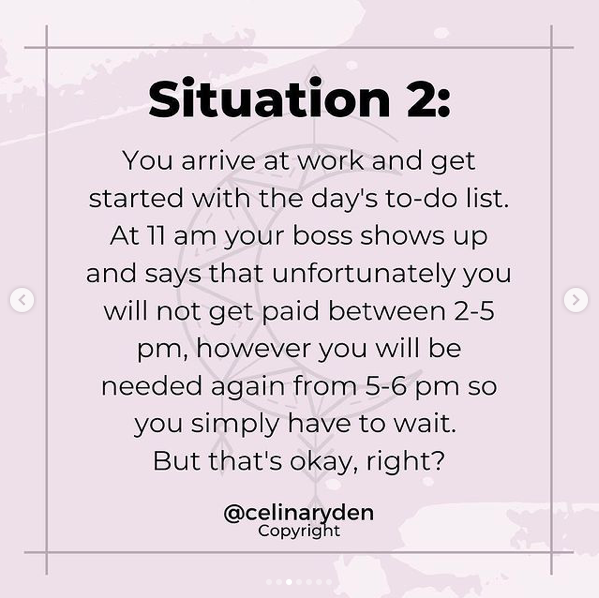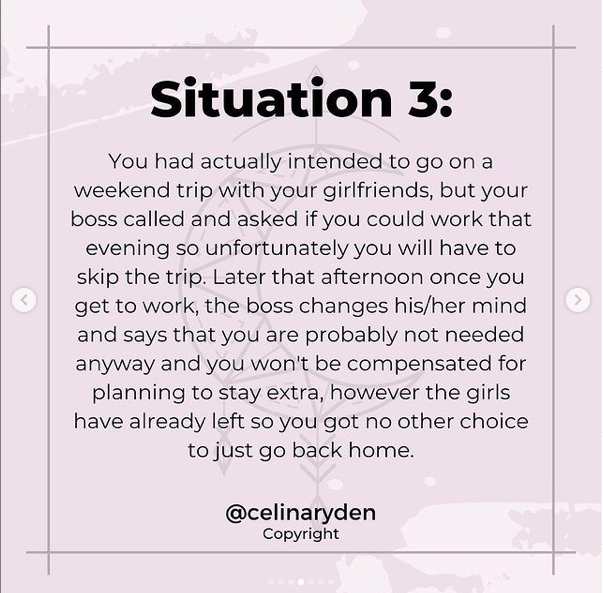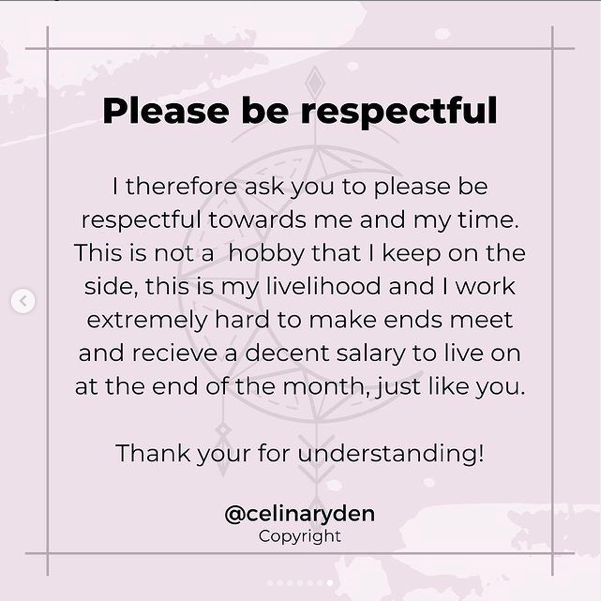 Thank you for your understanding, and taking the time to read this.