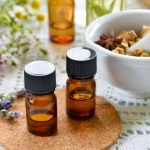 If you're looking for one product that's affordable, gentle, natural and yet a very effective way of removing all your make-up (eyes, face and even waterproof mascara), then you need to try the oil cleansing method.
I stumbled across this website last year when I was looking for alternatives to eye make-up remover, as I found some eye make-up removers aren't very effective at removing what they're supposed to, and I am not a fan of rubbing my eyes or wiping them excessively to remove eyeliner or mascara, and I don't like the way certain brands leave my eyes feeling oily or weepy after use.
This Cleansing Method works perfectly for me. I have very oily skin and use the recommended ratio percentages in the attached article, specifically for Oily Skin. I am able to remove all my make-up at the same time, without any make-up residue being left behind, no oily feeling or irritation around my eyes and my skin feels amazingly soft afterwards.
You will need Castor Oil, a vegetable oil of your choice and a small bottle or container to mix it in. Castor Oil does need to be used as this is the important ingredient, but it can be blended with Extra Virgin Olive, Sunflower Seed or Sweet Almond Oil. You will also need a soft washcloth and hot, running water.
This method of cleansing is suitable for all skin types, but please note that the ratio of Castor to vegetable oil does vary depending on your skin type. This is very important, as using the wrong ratio will result in you drying your skin out. The article refers to three skin types, being Oily, Balanced and Dry. If you have combination skin (oily T-zone and normal or dry cheeks) use the ratio mentioned for balanced skin, as the oily skin ratio may dry out your cheeks and the less oily areas of your face and neck.
Please read through all the information in the link below before mixing your oils and use the specific percentages mentioned for your relevant skin type. If you choose to mix your specific oil ratio in bulk (after first trying it out), remember to use a dark tinted glass bottle to store it in. These oils are sensitive to light and will perish quickly if stored in a clear container.
If you're not sure about your skin type and would like to try this, please feel free to contact me.
If you want to do an oil cleanse, but would prefer to use something already pre-mixed, try The Body Shop's Silky Cleansing Oil, ZA Deep Cleansing Oil or Lipidol's Cleansing Oil.