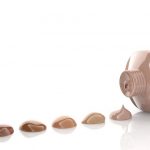 Have you ever bought a shade of foundation, only to discover that it's completely wrong and doesn't match your skin tone?
Often lighting in shops makes the colour look like it suits you, but once you get out in natural daylight, it looks completely different. I've already done a separate post on how to match your foundation correctly, but if you're stuck with a bottle of the wrong foundation shade that you bought online, or overseas, and you can't return it, don't throw it away just yet, there are a few tricks you can try in order to use it.
If the foundation shade is slightly too dark, try adding few drops of moisturiser or SPF to dilute it and make it a little lighter. Or try and get a much lighter sample of a similar foundation that you have, and mix the to together to create a custom blend that matches your skin tone. If the foundation is slightly too light, try using a tinted face powder over the top.
Darker foundations can also be used for contouring, instead of buying products specifically designed for that, while lighter ones can be used to highlight.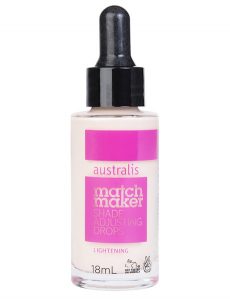 If the shade is vastly different and you haven't tried to lighten or darken it in any way, you could try asking friends what shades of make-up they use. You might find someone is willing to buy your unused, unaltered foundation off you. If that's not an option, then shade adjusting drops will probably be your best bet. Both The Body Shop and Australis have Shade Adjusting Drops that can help fix the shade for you. There will be a choice between lightening drops or darkening drops, depending on whether you need to lighten or darken the shade. I haven't personally tried either of these shade adjusting drops, but I have read reviews from other people who say that they do work.