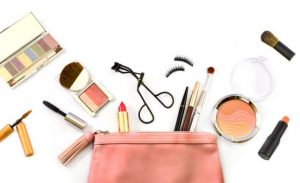 Using expired make-up or cosmetics could mean that you're exposing yourself to potential skin infections or allergic reactions. Certain ingredients go off or become rancid over time, while other products become infected with bacteria due to frequent use (like mascara, for example).
Many women are guilty of using expired make-up and cosmetic products on their skin because they don't keep track of when the product was bought or first used. An easy way to remember all these dates is to keep a permanent marker in your make-up bag and simply write the date on the product label, tube, or container. This way you'll know when you first opened it and will be able to replace when it reaches its replacement or expiry date.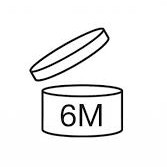 Some products have an actual expiry date printed on the tube, bottle or tub, like some moisturisers, toners, etc., while others may have a picture of a jar with an open lid and a number followed by an "M" (for example: 6M). This stands for how long the product can be safely used after the first time you open it. Dispose of the product if it has been open for longer than the recommended number of months, as it will have been exposed to air and possibly bacteria with frequent use (especially if it's a tub or a jar that you have to dip your fingers into), as both air and bacteria will have an affect on the longevity of the product.
A few guidelines for replacing make-up and cosmetics are as follows:
| PRODUCT | REPLACE PRODUCT AFTER |
| --- | --- |
| Blush : cream | 6 to 12 months |
| Blush : powder | 18 months |
| Brushes | Can last for years. Wash monthly & dry completely before storing |
| Concealer | 6 to 12 months |
| Eye shadow : cream | 6 to 12 months (some may last 12 to 18 months) |
| Eye shadow : powder | 18 months |
| Eyeliner : liquid | 6 months or less (if it smells strange, replace it) |
| Eyeliner : pencil | 3 to 5 years (sharpen frequently to remove bacteria) |
| Foundation : liquid | 6 to 12 months |
| Foundation : oil based | 18 months |
| Lip liner : pencil | 3 to 5 years (sharpen frequently to remove bacteria) |
| Lip Gloss | 1 year (if it's extra sticky, replace it) |
| Lipstick | 1 to 2 years (if it smells rancid, replace it) |
| Mascara | 3 months (if is smells off before 3 months, replace it) |
| Moisturisers | 1 to 2 years (check for expiry date or symbol) |
| Powder | up to 2 years |
| Sponges | Wash weekly, replace monthly |
As mentioned before, these are just guidelines. If anything starts to change colour, separate, smell strange or look odd, rather be safe and replace it.
If you're not really sure how old your make-up is, or if it has expired, there are two websites that could help you determine this, although you will need the product batch code that's printed on the label of the product, or somewhere on the bottle or tube. It's a four to eight digit number that you'll be looking for and once you have this you can enter it into checkcosmetic.net or checkfresh.com. Both these websites focus mainly on the bigger "global" brands, so you won't find every single brand listed, and definitely not smaller brands or local brands, but it's worth a look and if your product is listed on there it'll tell you how old your particular batch of product is.
A quick reminder that sharing make-up is never a good idea; eye infections can be spread by sharing mascara and eyeliner, while the Herpes Simplex Virus (otherwise known as Cold Sores or Fever Blisters) can be spread by sharing unsharpened lip liners, lipsticks and lip glosses. So please think twice before you borrow someone else's make-up, or let someone borrow yours!