Have you ever looked at the ingredients listed on a make-up or cosmetic item that you've purchased, and wondered what half the ingredients do, or why they've been added?
This list of ingredients, with a description of what they do, may help you understand what is in your skincare, what you're putting onto your skin, and how it may or may not benefit you.
Glossary of terms mentioned below:
Astringent: causes cells to constrict; tightens pores
Emollient: softens or soothes skin
Emulsifier: stabilizes products; prevents separation
Epidermis: the outer layer of skin
Humectant: attracts and retains moisture
A-Z OF SKINCARE INGREDIENTS:
AMINO ACIDS
Amino Acids have free-radical scavenging functions, and they are the basis of all life, cellular and metabolic processes. Amino Acids are essential for collagen and elastin building, as well as strengthening connective tissues.
AQUA
Also known as demineralized or de-ionized water. It's a base ingredient for most products, and has had its mineral ions removed, such as cations from sodium, calcium, iron, copper and anions such as chloride and bromide.
ACETYL ALCOHOL
Acetyl Alcohol is and emollient and stabilizer.
ALPHA HYDROXY ACIDS (AHAs)
Alpha Hydroxy Acid is derived from plant sugars, and act as an exfoliant by loosening the cell bonds of the epidermis which allows dead skin cells to slough off more easily. This improves the look and feel of the skin, and may even help to stimulate the production of collagen and elastin.
ARGIRELINE
Argireline (acetyl hexapeptide-3) is sometimes referred to as 'Botox in a jar', as it helps to prevent expression lines by inhibiting muscle movement.
ASCORBIC ACID
Also known as L-ascorbic acid, is the purest form of Vitamin C, and is a potent antioxidant the helps to even out the skin tone. Ascorbic Acid is unstable when exposed to air and UV light, and this reduces its effectiveness, so avoid any Vitamin C or Ascorbic Acid products that are packaged in clear jars, they should be in opaque packaging and stored away from sunlight. Also see VITAMIN C below.
BEESWAX
Also known as Cera Alba, Beeswax is used as an emulsifier and is typically used in lip balms, mascara, moisturizers, lip glosses, hand creams, concealers, anti-aging and many other cosmetic and skin care products. Beeswax is generally classified as non-toxic.
BETA HYDROXY ACID (BHA)
Also known as Salicylic acid, Beta Hydroxy Acid is a derivative of Aspirin. BHA exfoliates the skin, unclogs pores, and can help to improve the texture of the skin and assist in clearing up acne. BHAs are often found in moisturisers, cleansers, astringents or toners, shampoos and conditioners, acne creams, facial scrubs, and mouthwash.
BENZOPHENONE-3
Also known as oxybenzone, Benzophenone-3 is a photostabilizer and "chemical" sunscreen agent that absorbs UVB and short UVA rays. It also helps preserve the integrity of cosmetic ingredients, preventing their deterioration in sunlight. It can also be found in nail polish, lotions, and lipstick.
BENZOPHENONE-4
Also known as Sulisobenzone, Benzophenone-4 is a UV filter and UV absorber. It is an ingredient in some sunscreens, which protects the skin from damage by UVB and UVA ultraviolet light.
BENZOYL PEROXIDE
Benzoyl Peroxide is used as an over-the-counter topical antibacterial for the treatment of acne. It penetrates hair follicles to reach and kill acne causing bacteria.
BENZYL ALCOHOL
Benzyl Alcohol is a preservative, solvent, and stabilizer. It is a colorless liquid with a mild pleasant aromatic odor.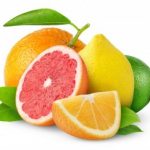 BIOFLAVONOIDS
Bioflavonoids are found in certain fruits, vegetables, and other foods, like dark chocolate and wine, and are responsible for the vibrant colours. They have potent antioxidant power, and the three most commonly used are Quercetin, Hesperidin and Rutin, and have been proven to prevent and reverse wrinkles, reduce the appearance of age spots, and even fight spider veins and varicose veins.
BUTYLATED HYDROXYTOLUENE (BHT)
Butylated hydroxytoluene is a lipophilic organic compound, chemically a derivative of phenol, that is useful for its antioxidant properties. It is also used as a preservative.
BORIC ACID
Also called hydrogen borate, boracic acid, orthoboric acid and acidum boricum. Boric Acid is a weak, monobasic Lewis acid of boron, which is often used as an antiseptic, insecticide and flame retardant. Boric Acid also adjusts the pH of products.
BUTYL ALCOHOL
Butyl Alcohol is a colourless liquid used to dissolve other substances in cosmetic product formulations. It also acts as a stabilizer, and can be found in bath soaps and detergents, eye makeup, foundations, lipstick, underarm deodorants, and aftershave lotions.
BUTYLPARABEN
Butylparaben is one of the most common antimicrobial additives in cosmetics. It may have endocrine disrupting effects. See PARABENS below.
CAFFEIC ACID
Caffeic Acid as a potent antioxidant found in most plants. Caffeic Acid also increases collagen production, reduces puffiness, and has antimicrobial properties.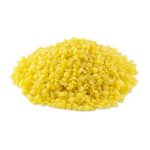 CANDELILLA WAX
Also known as E902, Candelilla Wax is derived from the Candelilla plant, and is a firming agent and water repellant. Candelilla wax is used as a hardener for soft waxes, and as a dilutant for beeswax and carnauba wax. When Candelilla wax is warmed, the odor resembles that of beeswax, and it is used in soaps, lipsticks, balms, polishes.
CARNAUBA WAX
Also called Brazil wax and palm wax, Carnauba Wax is a wax of the leaves of the palm Copernicia prunifera. Carnauba Wax is hypoallergenic, and has emollient and thickening properties, as well as produces shine. It's used in lipstick, eyeliner, mascara, eye shadow, foundation, deodorant, various skin care and sun care preparations.
CERAMIDES
Ceramides are usually plant derived, and are used in skincare for their water-retention capabilities. The help to replenish and restore moisture to the skin, and the most common ceramides are: ceramics AP, ceramide EOP, ceramide NG, ceramide NP, ceramide NS, phytosphingosine, and sphingosine.
CITRIC ACID
Citric Acid is a type of Alpha Hydroxy Acid (see above), and has antioxidant, astringent, exfoliant, and preservative properties. It also adjusts pH level of products.
COCAMIDOPROPYL BETAINE
Also known as CAPB, is an emulsifier and thickener that is derived from coconut oil.
COENZYME Q10
Also known as Q10, CoQ10 or Ubiquinone. CoEnzyme Q10 has skin conditioning properties, and is an antioxidant. See UBIQUINONE below.
COLLAGEN
Collagen is composed of the individual amino acids Glycine, Proline, Hydroxyproline and Arginine, and provides firmness and elasticity to the skin, cartilage and connective tissue.
(see above for more on AMINO ACIDS.)
COLOURANTS
Colourants are what give make-up and cosmetic products their colour, and are often listed as numbers: CI12085 (red), CI15850 (red), CI15985 (yellow), CI16035 (red), CI19140 (yellow), CI42090 (blue),
CI60730 (violet/purple), CI75470 (red), CI77007 (blue), CI77288 (green), CI77491 (red), CI77492 (yellow),
CI77499 (black), CI77891 (White).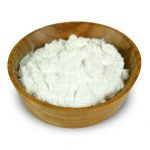 CORNSTARCH
Also known as corn flour or maize starch, is the starch derived from the corn (maize) grain. Cornstarch has soothing properties, and helps to absorb moisture.
COPPER PEPTIDES
Copper peptides are proven wound healers and potent skin regeneration actives. These antioxidants promote collagen and elastin production, and they also help remove damaged collaged and elastin from the skin.
D-ALPHA-TOCOPHEROL
Also known as natural Vitamin E. See VITAMIN E below.
DIMETHICONE
Derived from natural silicon, dimethicone is considered a synthetic ingredient. It is a gentle emollient that is commonly used in moisturisers, as it forms a permeable barrier that helps to prevent moistures loss and gives skin a silky texture.
DIMETHYLAMINOETHANOL (DMAE)
Dimethylaminoethanol is an antioxidant that can be applied topically or taken orally. It is used to firm, smooth and brighten skin, and it enhances the effects of other antioxidants, such as alpha lipoic acid and Vitamin C ester.
ELLAGIC ACID
Ellagic Acid is a potent antioxidant found in fruits like blackberry, cranberry, pomegranate, raspberry, strawberry, and nuts such as pecans and walnuts. Ellagic acid may help to protect the collagen in skin tissue and reduce inflammation.
ETHYL ACETATE
Ethyl Acetate is used as a solvent. This colorless liquid has a characteristic sweet smell (similar to pear drops) and is used in glues, nail polish removers, decaffeinating tea and coffee, cigarettes, and as an effective poison for insects. It can be irritating to the eyes, nose, and throat.
ETHYLPARABEN
Also known as E214, Ethylparaben is an antifungal preservative. See PARABENS below.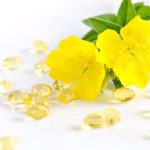 EVENING PRIMROSE OIL
Evening Primrose Oil is a non-fragrant plant oil that is rich in fatty acids, and has skin soothing and emollient properties. It can also help other ingredients to be more easily absorbed into the skin.
FERULIC ACID
Ferulic Acid is found in the seeds of apples and oranges, as well as some vegetables, nuts, grains, and rice bran oil. It is a potent antioxidant that helps to fight free-radical damage that contributes towards skin aging. It also enhances the stability of topical Vitamin C and Vitamin E by preventing oxidation.
FLAVONOIDS
Flavonoids are plant pigments with antioxidant properties. Proanthocyanins are found in grapes and pine bark, and Polyphenols are found in green tea. Both of these help to strengthen blood vessels and stabilize the skin's collagen and elastin.
FORMALDEHYDE
Formaldehyde is a naturally occurring organic compound, and is used as a disinfectant and preservative.
FRAGRANCE
See PARFUM below.
GINSENG
Ginseng is the root of plants in the genus Panax. Ginseng is a stimulant believed to help stimulate physical and mental activity, boost energy, lower blood sugar and cholesterol levels, reduce stress, promote relaxation, treat diabetes, and manage sexual dysfunction in men.
GLYCEROL
Also known as glycerine or glycerin. Glycerol is a colorless, odorless, viscous liquid that is sweet-tasting and non-toxic, and is a natural emollient and humectant, and is found in all natural lipids (fats). Glycerin is found naturally in the skin and it helps to protect the skin against dryness.
GLYCERETH-26
Also known as Glyceryl Ester, Glycereth-26 is a synthetic glycerin-based ingredient used as an emollient and thickening agent in cosmetics.
GLYCOL STERATE
Also known as Steric acid, is a humectant and emulsifier often used in shampoos, hair conditioners, and skin lotions.
GLYCOLIC ACID
Glycolic Acid is another type of ALPHA HYDROXY ACID (see above for more on AHAs). It can act as both a humectant and an exfoliant.
GRAPE SEED EXTRACT
Also known as VITIS VINEFERA (see below).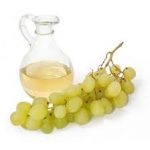 GRAPE SEED OIL
Grape Seed Oil is often used as a carrier oil for aromatherapy. It is also widely used in lotions and creams, as it is easily absorbed into the skin, and acts as a moisturiser, skin lightener, skin tightener, and can help treat dry skin, acne, dark circles, and other skin conditions.
GREEN TEA
Green Tea is an anti-microbial that is rich in polyphenols and contains potent anti-aging, anti-inflammatory and protective properties. It helps prevent environmental damage by blocking UVB, and also inhibits collagenase (MMP), reduces collagen cross-linking, repairs DNA, fights metabolic free radicals, is a vasoconstrictor, stimulates microcirculation and capillary stabilization.
GUANINE
Guanine is a crystalline material obtained from fish scales. Guanine reduces the clear or transparent appearance of products, and can be used in make-up to help disguise blemishes. It also gives an pearly iridescent effect to cosmetics.
HESPERIDIN
See BIOFLAVONOIDS above.
HYALURONIC ACID (HA)
Hyaluronic Acid is a natural and sugar-like biopolymer in the human body. Hyaluronic Acid combines with keratin of the skin (via hydrogen bridges) in a way that the evaporating water leaves a light tension on the skin, which can help diminish fine lines and wrinkles, while plumping the skin. Hyaluronic Acid is best known for its ability to attract and hold extremely large amounts of moisture, which makes skin feel hydrated, soft, smooth and plump.
HYDROCHLORIC ACID
Also known as Hydrogenchlorid, acidum hydrochloricum. Hydrochloric acid has buffering properties, and adjusts the pH of products.
HYDROQUINONE
Hydroquinone is found in skin lightening products. Long-term exposure or large amounts of hydroquinone can cause irreversible damage to the skin, and can negatively impact liver function.
IDEBENONE
The chemical make-up of Idebenone is almost identical to the antioxidant CoEnzyme Q10 (or CoQ10). Idebenone is used in anti-aging skincare for its protective properties against the common signs of premature aging, ie: prevention of fine lines, wrinkles, age spots, and damage caused by UV exposure.
ISOPROPYL ALCOHOL
Isopropyl Alcohol has anti-foaming properties, and is viscosity controlling. It is a solvent and0 stabilizer.
JOJOBA ESTERS
Jojoba Esters are a mixture of esters from jojoba oil and hydrogenated jojoba oil. These esters are remarkably similar to the skin's natural sebum (oil). This ingredient penetrates skin quickly to moisturize dry, aging or sensitive skins, and contains B complex vitamins, Vitamin E, silicon, chromium, copper and zinc to help keep the skin healthy.
JOJOBA OIL
Also known as Simmondsai Chinensis Oil. Jojoba slows trans-epidermal water loss and protects the skin from bacteria forming microorganisms. It penetrates skin easily, and has excellent oxidation resistance, so the oil will not become rancid over time.
KAOLIN
Kaolin is a clay. It acts as an absorbing agent to decrease shine and absorb moisture. It also increases a products coverage capabilities.
KINETIN
Kinetin is a natural ingredient found in plants, and is considered to be a retinoid alternative for those with sensitive skin, or those who are pregnant or nursing, due to its ability to provide antioxidant benefits, repair DNA, and speed up cell division.
KOJIC ACID
Kojic Acid is used in skin lightening products, as it helps to lighten and brighten uneven skin tone, assists in the exfoliation of dead skin cells, and helps to remove oil and impurities on the skin's surface. It is a by-product of Japanese Rice Wine (Sake) and is collected during the rice fermentation process.
KUKUI NUT OIL
Kukui Nut Oil has been used bay Hawaiians for years, both as a massage oil and to treat various skin conditions, like sunburn, dry skin, eczema, and psoriasis. Kukui Nut Oil has antimicrobial properties, and contains Vitamins A, C and E to help prevent free-radical damage and help speed up skin healing.
L-ASCORBIC ACID
See ASCORBIC ACID and VITAMIN C.
LACTIC ACID
Lactic Acid is a type of Alpha Hydroxy Acid (see above) that is derived from milk. It has exfoliant, humectant and skin conditioning properties, and helps to brighten an uneven skin tone. It also adjusts the pH level of skincare products.
LANOLIN
Lanolin is the oil (or wax) that comes from sheep's wool. It is an emollient and emulsifier, and can also be used as a humectant. Lanolin is a relatively common allergen, so patch testing of products containing lanolin should be done, if you suspect that you may have a lanolin or wool allergy.
LIMONENE
Also known as Lemon Oil, is a masking agent.
LINALOOL
Linalool is a colourless, fragrant liquid, that is used as a deodorant in products.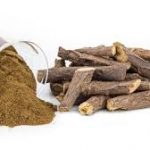 LIQUORICE EXTRACT
Licorice Extract is a plant extract that is renowned for its skin soothing properties. It contains glabridin, a potent antioxidant that helps to calm sensitive, reddened skin, and improve an uneven skin tone.
LUTEIN
Also known as XANTHOPHYLL (see below).
MAGNESIUM SILICATE
Also known as Talc, Magnesium Silicate is an absorbent clay mineral that helps provide coverage. It is not water soluble.
MAGNESIUM STEARATE
Magnesium Stearate is used as a lubricant, it helps with adhesion, and provides coverage.
MATRIXYL 3000
Matrixyl 3000 combines palmitoyl oligopeptide and palmately tetrapeptide, the two peptides that work together to cause your skin to produce more collagen and elastin.
METHYLCHLOROISOTHIAZOLINONE
Methylchloroisothiazolinone is a preservative.
METHYLPARABEN
Methylparaben is an antimicrobial and fungicide. See PARABENS below.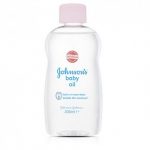 MINERAL OIL
Mineral Oil is a lubricant and emollient.
NIACINAMIDE
Also known as Vitamin B3, niacin or nicotinic acid. Niacinamide visibly helps to improve the appearance of fine lines, enlarged pores, uneven skin tone and dullness. It also has regenerative and anti-inflammatory effects for blemished skin.
OLEIC ACID
Oleic Acid is an emollient and emulsifier.
OXYBENZONE
Oxybenzone is used in sunscreen, as it protects the skin from some UVB rays, but not all. It is a photostabliser, which helps to prevent products from degrading in sunlight.
PANTHENOL
Also called Pro-Vitamin B5, Panthenol is the alcohol form of the B Vitamin Pantothenic Acid. It's a great humectant, as it attracts and holds moisture and can help to deeply hydrate skin cells, and it also has an anti-inflammatory effect on itchy, dry skin, when used regularly.
PARABENS
Parabens are synthetic preservatives that are commonly used in skincare, as they help prevent fungal, bacterial and microbial growth. They are often listed as butylparaben, ethylparaben, methylparaben and propylparaben. There has been a debate as to whether or not parabens are safe to be used in skincare, with many people choosing to avoid skincare products containing parabens. However, the FDA has found them to be safe for use in skincare products, and cosmetic scientists agree that there is no cause for concern.
PARFUM
Also known as fragrance. Although rare, allergic reactions to fragrance can occur, especially on sensitive skins.
PEPTIDES
Peptides are made up of AMINO ACIDS (see above). When these amino acids are combined in certain ways, they create specific peptides. When these peptides are combined in a certain way, they create specific proteins, and these proteins are the building blocks for healthy skin, and peptides can help revitalize those 'healthy skin proteins'.
PHLORETIN
Phloretin is a a flavonoid found in apples, and it's antioxidant properties can help improve uneven skin tone. It can also help other skincare ingredients to penetrate beyond the superficial layers of the skin, helping you to get the most out of your skincare products.
PHOSPHORIC ACID
Phosphoric Acid has buffering properties, and adjusts the pH of products.
PHTHALATES
Phthalates or phthalate esters, are esters of phthalic acid. They are mainly used as plasticizers, i.e. substances added to plastics to increase their flexibility, transparency, durability, and longevity. Phthalates are used in a large variety of products, from enteric coatings of pharmaceutical pills and nutritional supplements to viscosity control agents, gelling agents, film formers, stabilizers, dispersants, lubricants, binders, emulsifying agents, and suspending agents.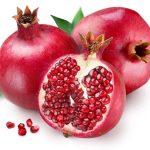 POMEGRANATE
Pomegranate possess potent antioxidant properties, as well as being a natural anti-inflammatory, and having free-radical scavenging abilities, which help protect skin from UVA and UVB rays. Pomegranate also helps to control hyperpigmentation, improve collagen production, and help regenerate the skin.
PROPYLENE GLYCOL
Propylene glycol is a humectant and solvent. It helps to condition skin, and has viscosity controlling properties.
PROPYLPARABEN
Propylparaben is a preservative. See PARABENS above.
QUATERNIUM-15
Quaternium-15 is a preservative that has a nasty habit of releasing formaldehyde. It can be a skin allergen.
QUERCETIN
Quercetin is a flavonoid that can be found in berries, kale, onions, red wine, tea, tomatoes and many other fruits and vegetables. It has antioxidant, anti-inflammatory and free-radical scavenging benefits, and is effective at promoting wound healing and treating rashes and eczema. See BIOFLAVONOIDS above.
RESVERATROL
Resveratrol is an antimicrobial produced by plants in response to stress, infection and UV radiation. It's an antioxidant that is abundant in the skin of red grapes. Resveratrol can help to slow skin aging by protecting the skin's surface from pollution and other negative environmental factors.
RETINOL
Also known as VITAMIN A (see below) or Retinyl Palmitate. Retinol can help reduce the appearance of fine lines and wrinkles, improve the skin's firmness, help reduce pore size, and improve an uneven skin tone. Retinol encourages skin cell turnover, and these new skin cells are delicate and should not be exposed to the sun. That is products containing retinol are usually intended for nighttime use. Exposure to retinol should be gradual and built up slowly to prevent any side effects like dryness, redness and skin irritation.
RUTIN
See BIOFLAVONOIDS above.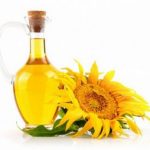 SAFFLOWER SEED OIL
Safflower Seed Oil is derived from the Safflower plant and contains linolenic acid, an omega-6 oil that is packed with essential vitamins. It removes oil and impurities, making it great for the treatment of acne, and is extremely hydrating and nourishing, so it's great for dry skin types, eczema and psoriasis.
SALICYLIC ACID
Also known as BETA HYDROXY ACID (see above). Salicylic acid is commonly used as an exfoliant that hydrates and smooths skin, and has soothing properties to help calm aggravated skin. Salicylic acid penetrates into pore linings to exfoliate inside the pores, as well as the surface of the skin, making it effective for reducing breakouts and blackheads.
SODIUM CHLORIDE
Also known as salt, is a preservative.
SODIUM LAURETH ETHER SULPHATE (SLES)
Sodium Laureth Ether Sulphate, often shortened to Soduium Laureth Sulphate (or Sulfate) is a cleansing agent, or detergent, that causes the product to foam. SLES is formulated be much milder and does not irritate the skin like SLS (see below).
SODIUM LAURETH SULPHATE
See SODIUM LAURETH ETHER SULPHATE above.
SODUIUM LAURYL SULPHATE (SLS)
Also known as Sodium Dodecyl Sulfate. Sodium Lauryl Sulphate (or Sulfate) is a surfactant, but can also be used as an emulsifier, solvent, and skin conditioning agent. SLS is a skin irritant and can cause minor skin irritations like dry, itchy skin.
SULPHURIC ACID
Sulphuric Acid has buffering properties, and adjusts the pH of products.
TALC
Also known as Magnesium Silicate, talc is an absorbent clay mineral that helps provide coverage. It is not water soluble.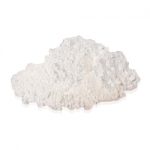 TITANIUM DIOXIDE
Titanium dioxide is an inert mineral used as a covering agent, as well as a thickening and whitening ingredient. It absorbs, reflects or scatters light (including UVA and UVB), thereby protecting the skin. It has no risk of skin sensitivity, so can be used on skin that's sensitive and prone to redness, and is unlikely to cause stinging around the eyes. Bear in mind that products containing titanium dioxide can cause white flashback in photographs.
TOCOPHEROL
Also known as Vitamin E, is an emollient. It has skin conditioning properties, and is an antioxidant. See VITAMIN E below.
TRIGLYCERIDES
Triglycerides act as a skin conditioning agent and create a barrier on the skin's surface, thereby reducing the amount of moisture lost through the skin.
UBIQUINONE
Also known as COENZYME Q10 or CoQ10 (see above). Ubiquinone is naturally produced by the body and plays a key role in cell function. When applied topically, it penetrates the skin easily to assist the skin in building collagen and elastin, as well and providing antioxidant benefits, and helps to reduce the appearance of fine lines and wrinkles.
UREA
Urea is a component of urine, although synthetic versions are used in cosmetics. It proves moisture to the skin, alleviate itching, and has exfoliating and skin replenishing properties. Urea can enhance the absorption of other cosmetic ingredients. In large concentrations it can cause sensitivity.
VITAMIN A
Also known as Retinol or Retinyl Palmitate. Abundant stores of Vitamin A will prevent signs of photo damage, even when exposed to the sun. Vitamin A deficiency can lead to photo damage and fine lines and wrinkles, keratinocytes and melanocytes misbehaving, increased chance of melanoma and pigmentation, and langerhans cells not being supported.
VITAMIN B
Vitamin B inhibits melanin formation and stabilises peripheral blood capillaries. Vitamin B3 (see NIACINAMIDE) has regenerative and anti-inflammatory effects for blemished skin. Vitamin B6 (Pyridoxine) is a coenzyme of amino acid metabolism. A deficiency in vitamin B can result in growth disturbance of the hair, skin and nails, and may result in dermatitis.
VITAMIN C
Vitamin C is considered an anti-aging superstar, as it helps to stimulate new collagen production and even out skin tone, helps to reduce fine lines and wrinkles, helps protect the skin from environmental pollutants and UV exposure. Also see ASCORBIC ACID above.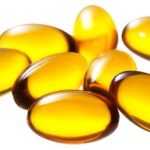 VITAMIN E
Natural Vitamin E is also known as Tocopherol or D-Alpha-Tocopherol, and is found in a variety of natural sources like vegetable oils, nuts, seeds, whole grains and dark green leafy vegetables. It is used to help prevent moisture loss, protect the skin against pollutants, and encourage wound, burn and scar healing.
VITIS VINEFERA
Also known as Grape Seed Extract. Vitis Vinefera is an antioxidant that is used as an anti-inflammatory and wound healer. It also contains anti-fungal, antimicrobial and UV absorbing properties.
WHITE TEA LEAF EXTRACT
White Tea Leaf Extract is obtained from the minimally processed leaves and buds of green tea. Green tea and white tea have the highest antioxidant properties, and helps to strengthen elastin and collagen tissues, as well as repair skin damage from over-exposure to UV radiation.
WITCH HAZEL
Witch Hazel is a plant extract that can have potent antioxidant properties and some soothing properties. It is often used as an astringnt, but witch hazel's high tannin content (a potent antioxidant) can also make it sensitizing, especially if used repeatedly on drier skin types. It makes a good toner for oily skin.
XANTHOPHYLL
Also known as Lutein. Xanthophyll is a naturally occurring carotenoid alcohol that is derived from the pigment of yellow flowers. It is used as a skin conditioning ingredient and has antioxidant properties that help protect the skin from environmental damage.
YERBA MATE EXTRACT
Also known as Brazilian tea, Paraguay tea, or tea. Yerba Mate Extract comes from the leaves of the native South American Ilex Paraguariensis tree. It has skin soothing and antioxidant properties, which helps prevent the degradation of skin cells.
ZINC
Zinc is required for collagen production, elastin synthesis, DNA repair, and duplication and cell division. It helps to repair damaged tissues and heal wounds. It also acts as an astringent, and may help in the treatment of acne.
ZINC OXIDE
Zinc Oxide is an inert earth mineral often used as a pigment or sunscreen active to protect agains UVA and UVB rays. It plays a key role in mineral make-up, where it gives opacity to powder-based foundation. It can cause white flashback in photographs.